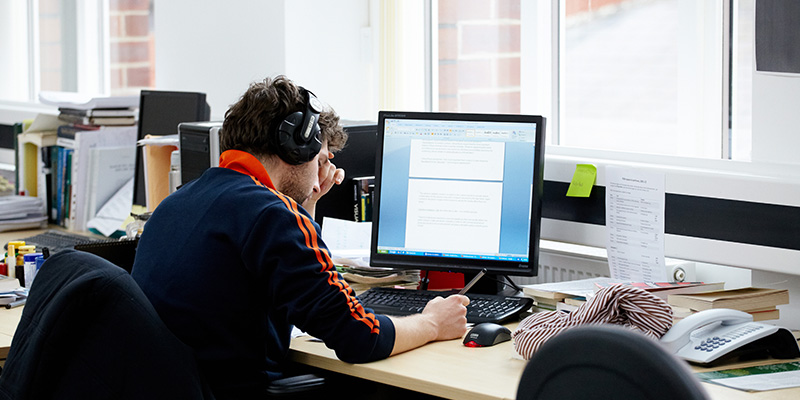 Choosing to complete a work placement as part of your degree can be extremely rewarding. You will gain confidence and valuable experience to help you decide what kind of career you might like when you graduate to help prepare you for the world of work. Taking a work placement year will extend your degree to four years.

The University's Careers Centre has links with organisations across the UK and around the world, and can support you in approaching one of your choice, allowing you to experience working in a graduate-level role that suits your career ambitions.
Even if you do not choose to do a work placement year there are many opportunities to work with external organisations within the creative and cultural industries as part of your degree. You can also choose to take a year out to use your theatre skills to volunteer with local community and voluntary organisations. Find out more about careers support.
Internships are another great way to gain valuable work experience alongside your degree. You could work during the University holidays or could part-time during the year. The University offers a range of exclusive internships with a range of employers, and there are opportunities on campus too.
Volunteering is another way to develop valuable skills alongside your degree. At Leeds there are over 1,000 opportunities to get involved in. Find out more about work experience.