The Music Exchange: 'Gender Equality, Performance and The Music Industry'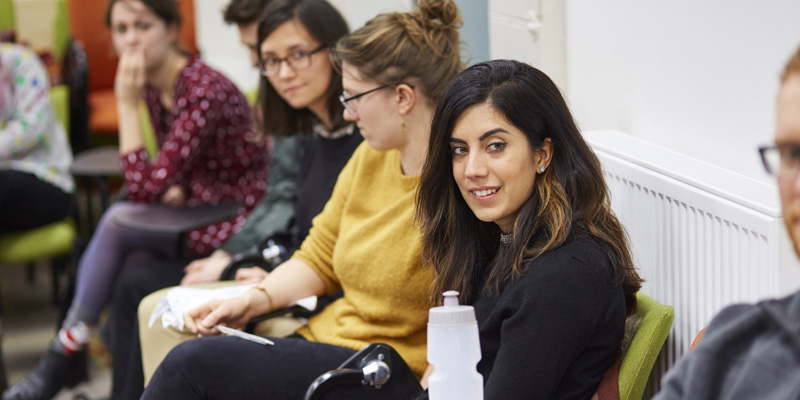 The event will explore gender and representation in music over time, drawing on archival collections as well as personal and professional experiences.
The event, on Wednesday 18 October, takes place simultaneously, in-person and online, at the Clothworkers' Centenary Concert Hall Foyer, on the University campus.
It is in collaboration with the renowned Leeds International Piano Competition and will bring together researchers, practitioners, industry experts and audiences to examine why gender imbalance persists in music – and what policies, practices and attitudes it could take to forge lasting change.

This is the fourth in the series of The Music Exchange (TMX) events and will be led by Professor Barbara Kelly, an established expert in French music of the late nineteenth to early twentieth centuries: with a special interest in marginalised and forgotten musical women who were central to the production and performance of cutting-edge music of their times.

Panel discussion
Questions stemming from gender (in)equality in music will be explored during a panel chaired by Professor Barbara Kelly Head of School of Music and President of the Royal Musical Association, in discussion with Fiona Sinclair (CEO Leeds International Piano Competition), Dr Caroline Rae (pianist, writer, broadcaster, and pupil of Dame Fanny Waterman), Vick Bain (Academic & Business Research Consultant with a focus on Diversity & Inclusion, and Past President of the Independent Society of Musicians) and Lydia Artymiw (1978 Leeds International Piano Competition prize winner, and Emerita Distinguished McKnight Professor of Piano in the College of Liberal Arts at the University of Minnesota).

The event is aimed at as broad an audience as possible – anyone who is interested in the history of gender (in)equality in music and exploring possibilities for the future.
About The Music Exchange (TMX)
TMX is a hybrid in person and online event that gives the public direct access to the research we do at the School of Music, University of Leeds. Bringing in partners, experts and collaborators from across music, industry and academia we aim not only to make music research accessible to all, but to forge new collaborations, connections and audiences.
Tickets and venue
This event will run simultaneously, in-person at the Clothworkers' Centenary Concert Hall Foyer, and online, via interactive webinar, see tickets for details.
To get a free ticket please visit https://www.eventbrite.co.uk/e/the-music-exchange-gender-equality-performance-and-the-music-industry-tickets-714777246987