Women of the Harlem Renaissance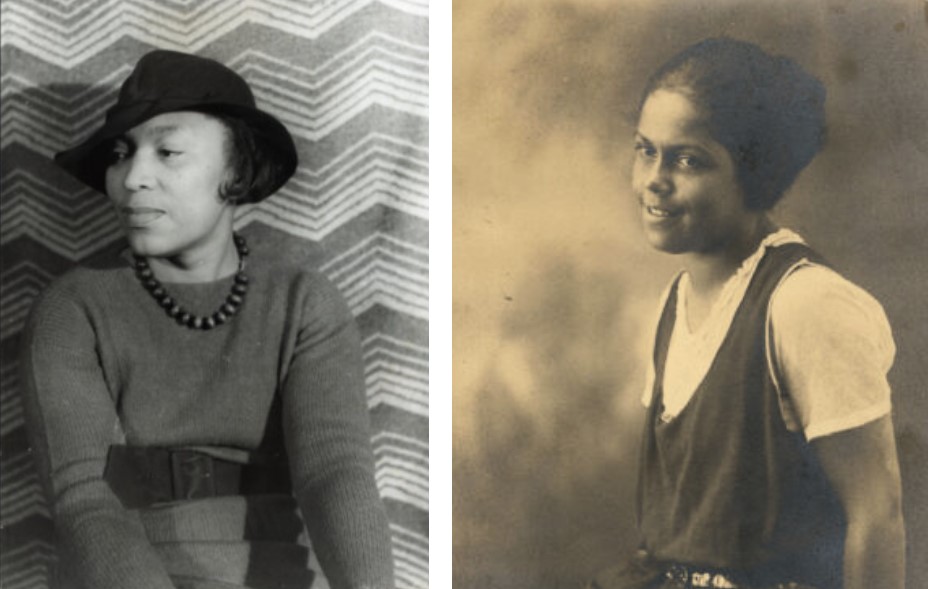 As part of Black History Month, Professor Kate Dossett explores why the women of the 1920s Harlem Renaissance are not better known today, why that matters and what it tells us about power.
In the early twentieth century Black creatives were America's artistic vanguard. In the cultural movement known as the Harlem Renaissance, African Americans created new platforms to promote their work and learned to navigate white gatekeepers who controlled America's publishing and cultural industries.

As Professor of American History, Kate Dossett has written extensively about this creative era including her award-winning book 'Bridging Race Divides: Black Nationalism, Feminism and Integration 1896-1935' and it will be the topic of her guest lecture at Gresham College, on Oct 5th.
New and radical Black female writing
Some of the best-known artists of the twentieth century – Langston Hughes, Claude McKay and Zora Neale Hurston (main picture, left) - flourished during the Renaissance. However many women who helped define the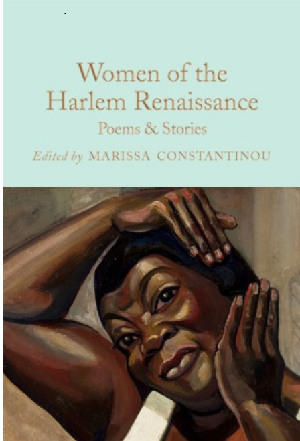 movement are not well-known today including the novelist Jessie Fauset and poet Gwendolyn Bennett (main picture, right). They explored a range of controversial and hot topic issues including female desire, colourism, and the desire to have both a rewarding job and a satisfying personal life. Not the gendered 'quiet' or 'domestic' views of how women writers were typically regarded, but new and bold thinking, usually seen as the domain of male writers.
Prof Dossett explained their work was so controversial it attracted formal state surveillance. "In the talk I explore the FBI files collected on some women writers of the Harlem Renaissance and the strategies women developed in order to evade capture, including through collecting their unpublished work in personal archives. This encourages us to think not only about the interdependency of the archive and the radical Black tradition, but  of archiving as a radical Black tradition."
Silencing of Black Histories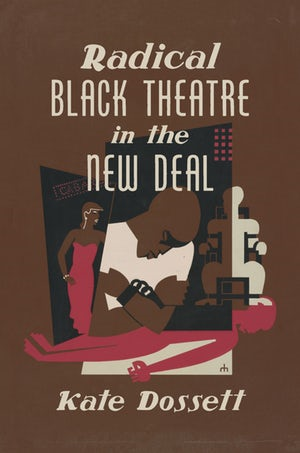 The purposeful silencing of Black cultural history is the thread that runs throughout Prof Dossett's work and a key theme of her most recent book, Radical Black Theatre in the New Deal. "I spent a decade researching the work of African American theatre makers in the United States during the Great Depression of the 1930s. The Federal Theatre Project, as it was known, only ran for 4 years but in that time Black dramatists and theatre communities developed and staged some incredible new and radical work." This extraordinary experiment was forgotten from history for many years because of its association with left-leaning 1930's social projects and the hostile environment of anti-communism.
Black life in Britain before Windrush
As some of the work by 1930s African American dramatists found its way to Britain, Professor Dossett was also drawn to explore this theme of historical amnesia as applied to the UK - Black life in Britain before Windrush: "I was interested in finding out more about the Black theatre communities in Britain who were developing exciting new theatre work in the first half of the twentieth century, what their relationship was to the many African American performers who toured Britain in the interwar years and what obstacles Black dramatists faced in getting their work produced."
<iframe width="560" height="315" src="https://www.youtube.com/embed/bq6hgYIJPE0?si=2TQHMYmc6niS4j-c" title="YouTube video player" frameborder="0" allow="accelerometer; autoplay; clipboard-write; encrypted-media; gyroscope; picture-in-picture; web-share" allowfullscreen></iframe>
Her research uncovered manuscripts which date from 1900 to 1948, however the censorship and surveillance of theatre and writers stretches back over 200 years. Between 1737 and 1968 anyone wishing to put on a new play for the professional stage in Britain had to first obtain a license from the Lord Chamberlain, a member of the Royal Household. Remarkably, this censorship lasted until the late sixties and it has generated an archive of censorship, the Lord Chamberlains Plays' Collection, which is now held at the British Library.
A Black theatre archive
Working with a team of Black theatre practitioners - Dermot Daly, Eleanor Manners, Pauline Walker, and Lorna French - as well as with the British Library's curatorial teams, the team have found an exciting collection of play manuscripts by Black theatre makers. Some of it is misattributed to white producers or playwrights, some of it is censored, and much unattributed. Their research into the performance history of these plays and revues is allowing them to identify Black theatre makers behind some of this work. It might also be a rare example of the state collecting and preserving - albeit unintentionally - the work of Black theatre makers in Britain.

Una Marson, Jamaican poet at the BBC
One manuscript Prof Dossett is especially excited about is Una Marson's 1932 play "At What a Price". Marson was a well-known poet, journalist, playwright and BBC Broadcaster who moved to London from Jamaica. In 1943 she launched the radio programme Caribbean Voices to promote the work of Caribbean artists and writers. She was also an important member of the League of Coloured Peoples, a British based anti-racist organisation who in 1933-4 sponsored a production of her play at The Scala Theatre in London's West End.
She explained, "A key theme of our project is to recentre the work of Black theatre makers in Britain between 1900 and 1968 - the date when British theatre censorship was abolished - and therefore routine collection of new plays ended. Their project "Staging the Archive" is working to make these plays more accessible and to bring them to life through staged readings, play-reading groups with youth theatre programmes and through digitising some of the manuscripts. Professor Dossett says it is important to understand that "Black actors and performers working in Britain were international celebrities in the first half of the twentieth century and reached large numbers of people across the U.K through extensive and popular tours."
Find out more
Kate Dossett, "How British Theatre Censorship Laws Have Inadvertently Created a Rich Archive of Black History," in The Conversation (5 minute read) https://theconversation.com/how-british-theatre-censorship-laws-have-inadvertently-created-a-rich-archive-of-black-history-195168