Charles Wallace India Trust Visiting Fellow 2023-24: Call for Applications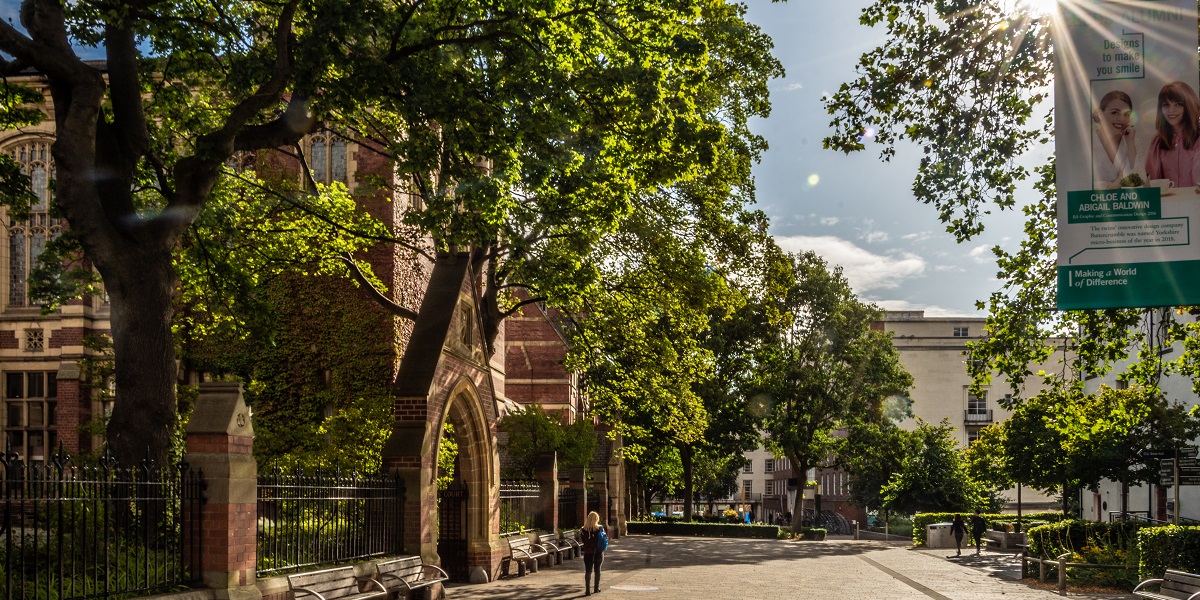 The School of History is delighted to invite applications for the Leeds – Charles Wallace India Trust Visiting Fellowship 2023-24.
Supported by the Charles Wallace India Trust (CWIT), one fellow will be appointed in 2023-24.
What is the Fellowship?
The fellowship is intended to develop the successful candidate's research.
The CWIT Fellow will be expected to contribute to the vibrant research environment in the School of History and the Faculty of Arts, Humanities and Cultures, and present at a seminar paper during the fellowship.
They will also be encouraged to develop research collaborations with members of the School of History.
Details of the award
Fellowships may last between 12 to 20 weeks, at the Fellow's choice.
The start date can be no earlier than 1st September 2023 and the Fellowship must end by 30th June 2024.
The Fellow will be provided with a working space with a desktop computer in the School of History. They will have access to the library, internet and office resources.
Fellows will deliver a research seminar in the school's seminar series, and have opportunities for professional development and academic engagement.
Fellows will be expected to deliver a final report to the Charles Wallace India Trust.
The financial contribution of the award
The Fellow will receive:
Up to £600 contributed towards a return airfare
£1200 per month living expenses (to include accommodation, organised with the assistance of the School of History)
£1000 research expenses.
Fellows must apply and pay for their own visa. Letters of support can be provided.
Fellows must obtain their own travel and health insurance.
Eligibility
Fellowships are restricted to the fields of History, Arts, Heritage, and the Humanities.
Preference may be given to those who have had little or no prior experience in conducting research outside of India.
Applicants must:
be able to explain how the experience of an international fellowship will benefit their career development.
be proficient in English language skills.
hold a PhD in the relevant field, and/or demonstrate a proven track record, and show a willingness to work collaboratively.
be Indian (and domiciled in India).
be under 45 years old when the grant offer is signed.
not have received any other CWIT grant in the last 5 years.
How to apply
Please submit the following documents, by email, to history@leeds.ac.uk.
The deadline for applications is 31st May 2023.
Please ensure that all the required documents are attached to the email, as late or incomplete applications will not be considered.
Covering email: detailing how you meet the eligibility criteria described above.
Attachment: Curriculum Vitae (CV)
Attachment: Research proposal. Include: project outline, aims and objectives, significance of the project, why the research would benefit from being carried out at Leeds, academic research context, proposed methods, outcomes and outputs, a workplan, and how the fellowship will enhance the applicant's career trajectory. No more than 3000 words including bibliography.
Attachment: One writing sample (published or unpublished) of no more than 8,000 words.
Attachment: Details of two referees. Referees will be asked to provide references at the interview stage.
A shortlist of successful candidates will be invited to interview on Teams.
We expect this interview to take place in June 2023.
Further information
For further information, please contact Professor William Gould or Professor Andrea Major.
2022-23 Fellow
Dr Shaona Barik. Learn more