Professor Martin Seeger receives Honorary Insignia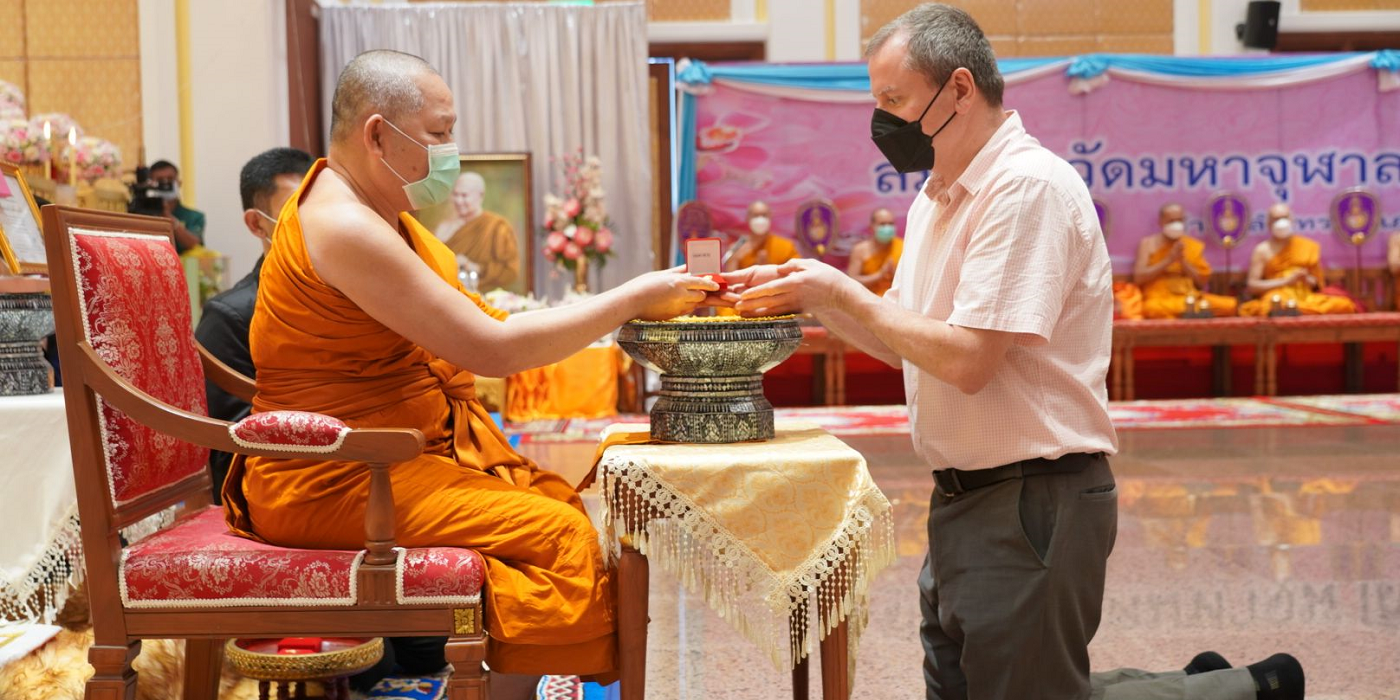 Mahachulalongkornrajavidyalaya University in Thailand has awarded Professor Martin Seeger an Honorary Insignia for his meritorious deeds and academic excellence in Buddhist Studies.
Earlier this month, Thai monastic university, Mahachulalongkornrajavidyalaya University, held an award ceremony at its Wang Noi campus in Ayutthaya province, 50 km north of Bangkok.
During the ceremony Martin Seeger, Professor of Thai Studies at the University of Leeds, received an award for his "meritorious deeds and academic excellence", due to his research in the field of Buddhist Studies and his 12 years of teaching, both online and face-to-face at the University.
Over the last 13 years, Martin worked three times as a visiting professor and twice as a visiting fellow.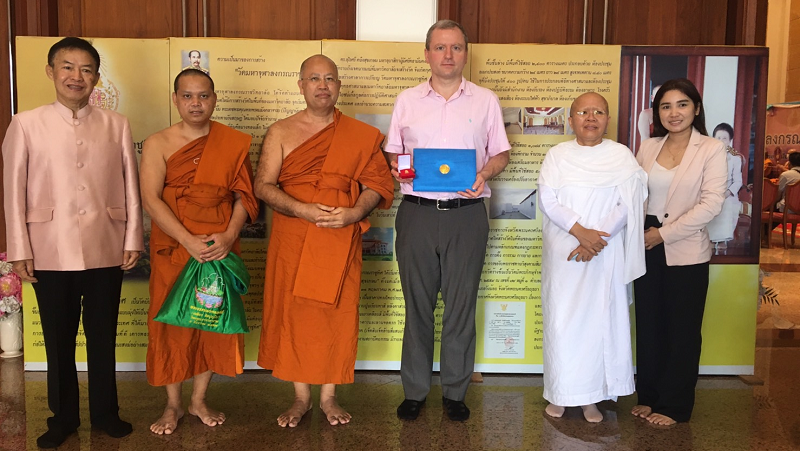 Mahachulalongkornrajavidyalaya University Council made the decision to award Professor Seeger the Honorary Insignia in November 2020, but due to the coronavirus pandemic, the award ceremony had to be postponed.
Further information
Documentary Films and Buddhist Performing Arts: innovative ways of engaging with Buddhist teachings and rethinking gender roles in modern Thai Buddhism.