When the Leeds Art Experiment Went Punk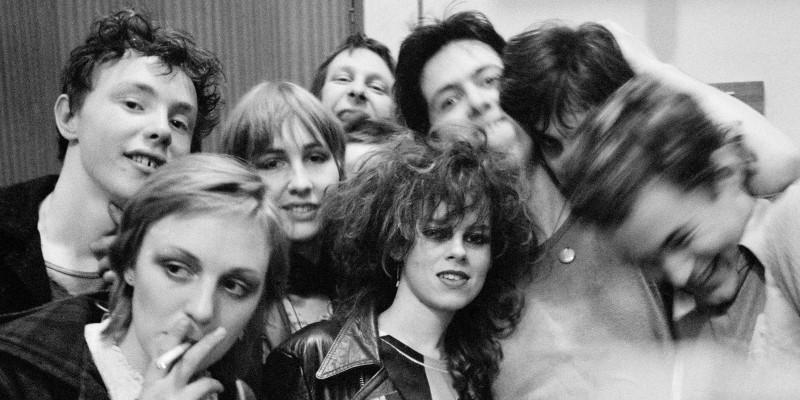 No Machos or Pop Stars is a new book by University of Leeds alumni Gavin Butt which charts the role of art schools within the vibrant post-punk music scene in Leeds in the late 1970s.
After punk's arrival in 1976, many art students in the northern English city of Leeds traded their paintbrushes for guitars and synthesizers.
In bands ranging from Gang of Four, Soft Cell and Delta 5 to the Mekons, Scritti Politti and Fad Gadget, these artists-turned-musicians challenged the limits of what was deemed possible in rock and pop music.
Taking avant-garde ideas to the record-buying public, they created Situationist antirock and art punk, penned deconstructed pop ditties about Jacques Derrida and took the aesthetics of collage and shock to dark, brooding electro-dance music.
In No Machos or Pop Stars: When the Leeds Art Experiment Went Punk, Gavin Butt tells the fascinating story of the post-punk scene in Leeds, showing how England's state-funded education policy brought together art students from different social classes to create a fertile ground for musical experimentation.
Drawing on extensive interviews with band members, their associates and teachers, Butt details the groups who wanted to dismantle both art world and music industry hierarchies by making it possible to dance to their art. Their stories reveal the subversive influence of art school in a regional music scene of lasting international significance.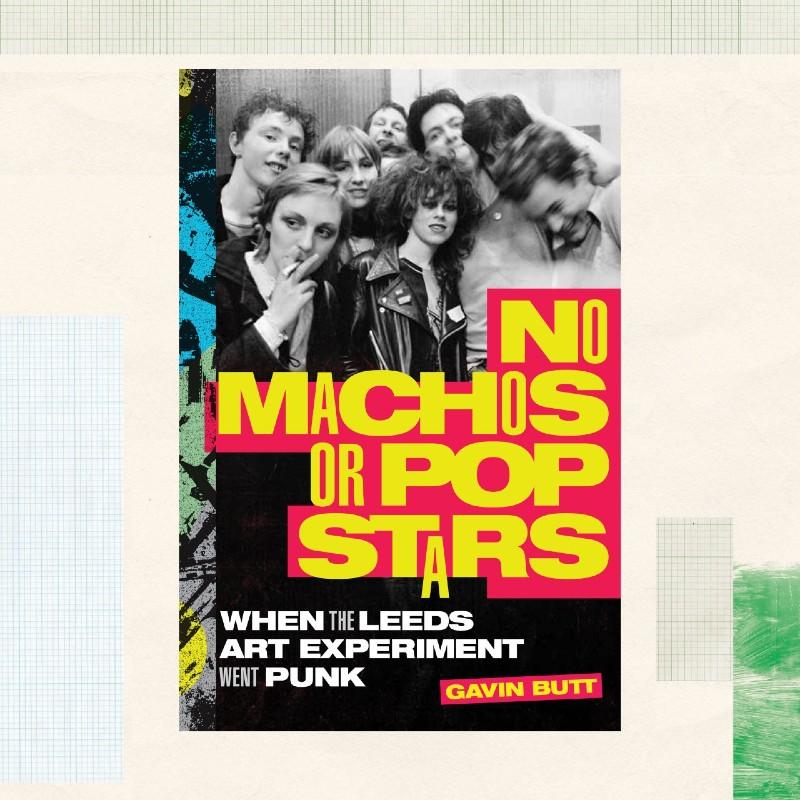 Gavin Butt, a writer, curator, filmmaker and Professor of Fine Art at Northumbria University, said:
"I studied an MA in the social history of art at Leeds University in 1989, where I was lucky enough to be taught by Fred Orton and Griselda Pollock. By the time I got there, the scene explored in No Machos or Pop Stars had long ended.
"The book attempts to understand what I had missed during those earlier years: to illuminate the conditions of an art school education that was historically receding and yet unusually vitalized by the forces of social division that threatened to consume it."
Gavin's book will be launched in the School of Fine Art, History of Art and Cultural Studies on Friday 28 October, alongside a preview of a specially curated exhibition of art by post-punk musicians, Becoming The Ouroboros.
Exhibiting artists include University of Leeds fine art alumni John Diamond, Jacky Fleming, Tom Greenhalgh, John Hyatt, Jon Langford, Kevin Lycett, Jane Ralley and Mark White. Jacqui Callis and Andy Wood (who were at Leeds' other art colleges at the same time) will also be exhibiting their work.
Afterwards on the same evening, Scritti Politti and Mekons77 will be playing live at the Brudenell Social Club to continue the evening's celebrations (note: this is a separately ticketed event).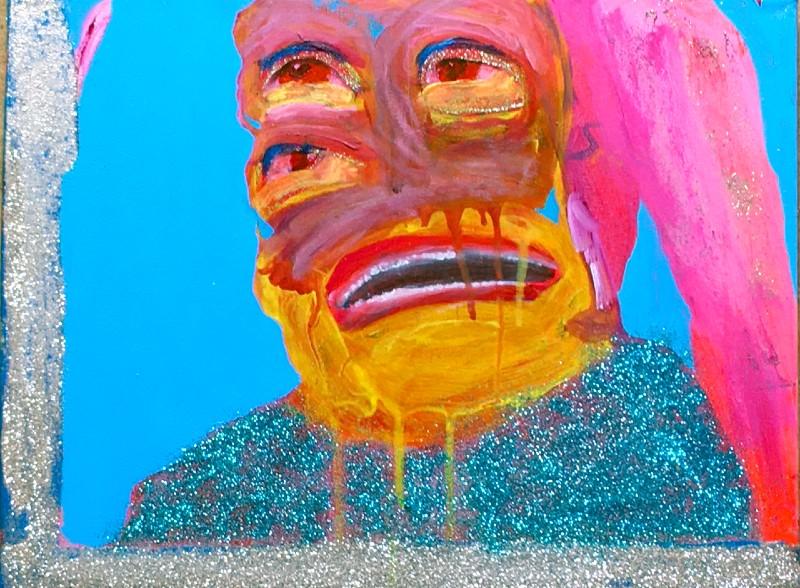 Kevin Lycett, F**king Clown Got The Blues, 2022. Becoming the Ouroboros exhibition, Project Space, School of Fine Art, History of Art and Cultural Studies.
Gavin said:
"The exhibition, book launch and gig at the Brudenell Social Club are a long overdue reminder to reassess the importance of an unjustly overlooked Leeds scene.
"Long in the shadow of Manchester, Sheffield and Liverpool, post-punk Leeds was actually home to a unique confluence of art schools which variously impacted a lively music scene. From Gang of Four, Delta 5 and Soft Cell, to Mekons, Fad Gadget and Scritti Politti, art students turned to making music in a bid to surpass the limitations of the 1970s avant-garde.
"Responding to the path-breaking pedagogies of Marxist, feminist and conceptual/theoretical art within the Leeds University Art Department of the time, members of these bands sought to make a more egalitarian art — and to take it to a record-buying public well beyond the confines of the art gallery."
Dr Joanne Crawford, Head of the School of Fine Art, History of Art and Cultural Studies, said:
"Leeds has always had a strong and dynamic art scene, and we in the School of Fine Art, History of Art and Cultural Studies at the University of Leeds are very proud to play such a vital part in its history. It gladdens my heart that even now, as part of a long and illustrious line of cultural and political provocateurs, our students are educationally and experientially shaped by their loud and proud punk predecessors.
"We are so thrilled to be given the chance to host the launch of Gavin's book No Machos or Pop Stars and to spend time with those who once created such marvellous chaos in our studios, sharing their music, art and stories one more time. I for one am looking forward to dancing to their music again like I did in the F Club all those years ago, although maybe with a little less eyeliner and back-combed hair this time!"
Listen to a playlist which has been created to accompany No Machos or Pop Stars, with songs that came out of Leeds's art scene in the 1970s and 80s, and reflections from Gavin Butt.
More information
Book your place for the book launch and exhibition preview on 28 October (5 to 7pm).
Becoming the Ouroboros will be open daily in the School of Fine Art, History of Art and Cultural Studies from 29 October to 6 November. Find out more including opening times.
No Machos or Pop Stars: When the Leeds Art Experiment Went Punk (September 2022) is published by Duke University Press Books. Visit the publisher's website.
Feature image
Members of the Mekons and Delta 5 among fans and friends as pictured in Melody Maker, February 3, 1979. Photo: Jill Furmankovsky.