Becoming The Ouroboros – exhibition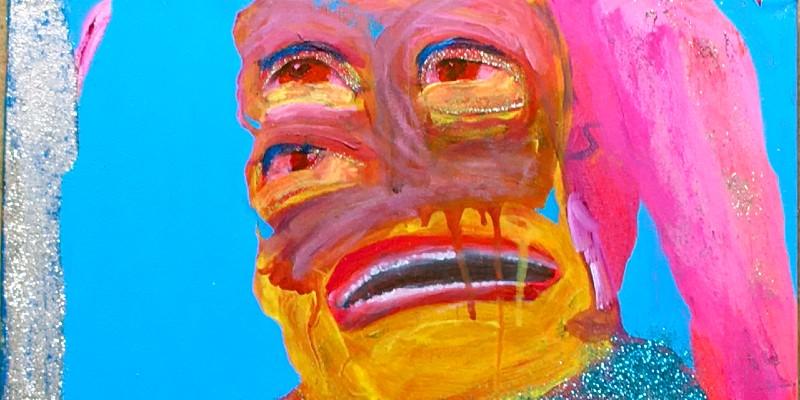 Date: Friday 28 October 2022
Location: Fine Art, History of Art and Cultural Studies
Interval: Every day
Until: Sunday 6 November 2022
Cost: Free
Becoming The Ouroboros is an exhibition of new work by artists and musicians who once studied fine art at Leeds colleges around the time of punk rock. 
The late 1970s and early 1980s were the crucible of today. This period was book-ended by the three-day week of 1974 and the miners' strike of 1984. Its defining characteristic was the triumph of neo-liberalism in the election of Thatcher and Reagan, which has to a large extent formed the world we now inhabit. In Leeds much of a generation of art students were searching for a more immediate, engaged and egalitarian form of art. Many of them turned from the visual arts and took up popular music. They formed a rich and significant cadre of bands from The Gang of Four to Scritti Politti, Soft Cell to the Mekons.
Leeds alumni Gavin Butt's new book No Machos or Pop Stars charts this transition in depth, placing it in the context of the radical art education pioneered by both Leeds Polytechnic and Leeds University art departments. The launch of this book on 28 October at what was formerly known as the Leeds University Fine Art Department offers a timely opportunity to revisit those art students nearly 50 years later to ask if they have returned to the visual arts, and if so, what are they doing now?
From that simple question arose this exhibition. The Ouroboros, a creature that consumes its own tail, makes a loose-fitting metaphor for the cycle from art to music and then to art again that this exhibition charts.
The exhibiting artists are united by a confluence of history; the accident of being art students who turned to making music in Leeds during that tumultuous time. Their work now is as varied and heterogeneous as when they were students. Any similarities and preoccupations in their work today may be seen as continued expression of those ground breaking years – or not!
Exhibiting artists
Jacqui Callis • John Diamond • Jacky Fleming • Tom Greenhalgh • John Hyatt • Jon Langford • Kevin Lycett • Jane Ralley • Mark White • Andy Wood
Venue
Project Space
School of Fine Art, History of Art and Cultural Studies
University Road
University of Leeds
Leeds LS2 9JT
Preview and opening times
Monday to Friday – 11:00am until 6:00pm
Saturday and Sunday – 11:00am until 4:00pm
Becoming the Ouroboros opens at a special preview event on Friday 28 October, 5 to 7pm, alongside the launch of No Machos or Pop Stars.
Book your place at the preview via Eventbrite.
Image
Kevin Lycett, F**king Clown Got The Blues, 2022.