Leeds history professor hosts BBC Radio 3 show exploring the language of Christopher Columbus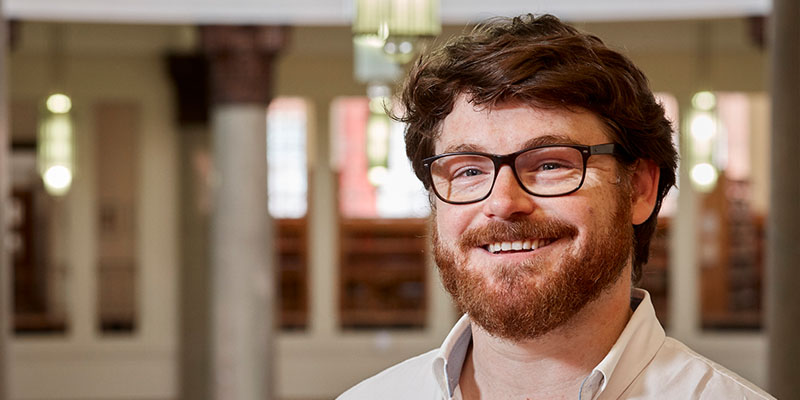 A University of Leeds academic took the presenter's seat for an episode of BBC Radio 3's Free Thinking to ask: What language did Columbus speak? 
Dr John Gallagher, Associate Professor of Early Modern History, brought together language experts to take a deep dive into famous explorer's multilingualism as a result of his exploration.
The show also explored the latest research on lingua franca – a pidgin language from Columbus' day developed to allow communities in the easter Mediterranean and north Africa to carry out trade and communicate.
Professor Gallagher was joined on air by guests Dr Joanna Nolan, Professor Nandini Das, Dr Birgül Yılmaz, and translator David Bellos.
He said the episode was the first in a planned series on language and he was 'honoured' to have been invited to host the episode.
I really enjoyed recording this programme, which brought together experts on language from the world of the Renaissance to the refugee camps of the modern Mediterranean.
He explained: "We found surprising links and similarities between the linguistic diversity of the premodern world and the questions of language we face today.
"This is the first in a planned series of Free Thinking programmes on the theme of language, which I'm honoured to have been invited to host.
"The research and teaching I do at Leeds engage closely with the histories of language and communication, and it's a very exciting opportunity to explore these pressing questions with expert researchers and with the listeners of BBC Radio 3."
You can listen to Free Thinking: What language did Columbus speak? On the BBC Sounds website or app.