Dr Stephen Muir premieres music by Jewish émigré composer in latest CD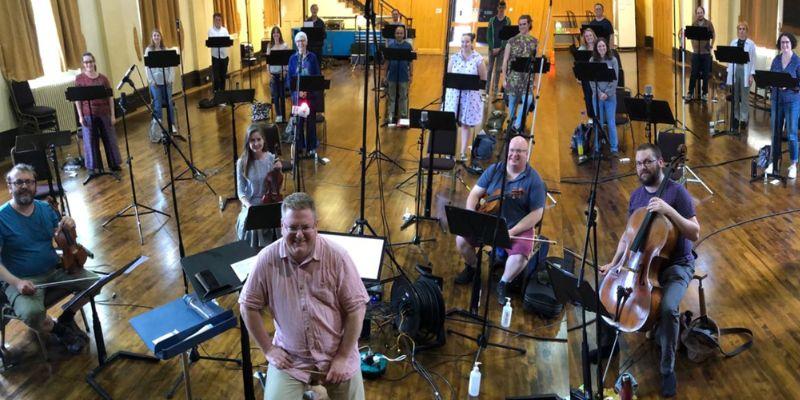 Stephen Muir directs professional chamber choir Borealis in the first recording of Canticle of the Sun by Robert Fürstenthal (1920–2016), featuring Skipton Camerata; pianists Ian Buckle and Richard Casey.
Aged nineteen, Austrian–Jewish composer Robert Fürstenthal fled to the USA after the Anschluss. Distraught at leaving his first love Franziska, Fürstenthal renounced music, eventually becoming Head of the US Naval Audit Service. The discovery thirty-four years later that Franziska (now Françoise Farron) had survived the war and was working at Harvard Medical School led to marriage and an outpouring of new compositions, including forty chamber sonatas, 160 songs, and two multi-movement works for choir, piano and strings.
The first of these, Der Sonnengesang des Heiligen Franz von Assisi, features on Dr Muir's new recording (Toccata Classics TOCC0648), and follows editorial work in consultation with Françoise Farron. A second volume, to be recorded in 2023, includes the other substantial cantata, Die Ersten Sieben Tage.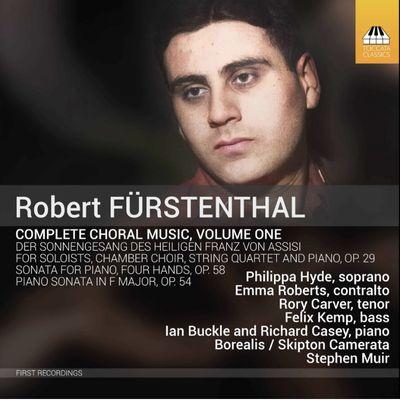 When asked about his late nineteenth-century Austrian musical style, Fürstenthal replied that composing took him back home: 'Wann ich komponiere, bin ich wieder in Wien'. As Michael Haas, author of Forbidden Music: The Jewish Composers Banned by the Nazis, has written:
Such [apparently naïve] works may flummox the musicologist; and yet to the social archaeologist pondering the effects of cultural dislocation, […] despite being music of sensitivity and warmth, [it is] no less a product of anger and loss—and a gently dignified response to barbarity.
The Borealis choir features a number of University of Leeds alumni, along with Skipton Camerata typically being led by graduate Ben Crick. Additionally, former School of Music staff member Phil Hardman was the Recording Engineer for the project.
Previously, the Borealis choir released their first CD: 'Hans Gál: Music for Voices, Volume One'. Volume two of the series is nearing completion and is anticipated to be released in the coming months, with volume three then being recorded in January.