School of Music delivers world-leading research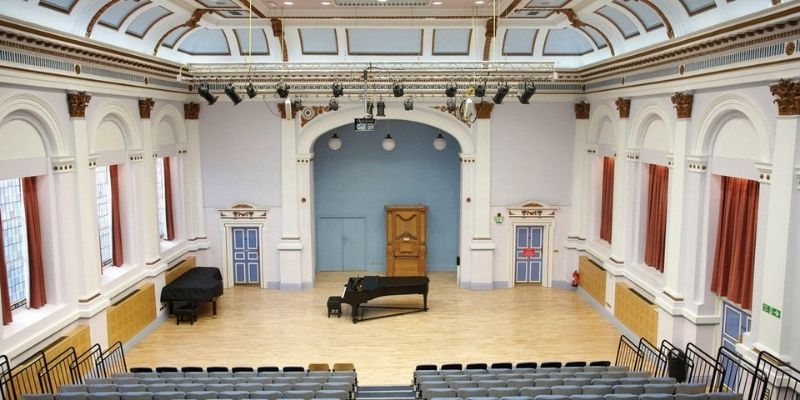 The 2021 Research Excellence Framework (REF) results show that 93% of research activity submitted by the School of Music to REF 2021 is 'world leading' or 'internationally excellent'.
The result is testament to the exceptional quality of the work undertaken within the School. 100% of our research environment was rated as falling within the same categories, as was 100% of our research impact. This highlights the quality of our research culture and the degree to which our research has a transformative effect in and on wider society.
The REF is the system for assessing the quality and impact of research in UK higher education institutions, along with the environment that supports this research.
Whether working alongside the National Health Service to improve outcomes for people with hearing loss or with television and broadcasting companies to ensure accurate representation of repertoires, creators and cultures of popular music, our researchers engage with a range of partners and organisations to make their research impactful.
We work hard to ensure that our research activities have positive impacts within the music industry, in educational, healthcare and community settings. That 100% of our research impact was rated as 'world-leading' or 'internationally excellent' is testament to our ongoing commitment in this area.
Research in the School extends from cultural and historical explorations of music to scientific investigations of musical behaviour, to innovative creative practice. This research reaches audiences through many ways including books, journals, websites, apps, and the performance of new compositions.
In line with the University's strategy, the School promotes collaborative and interdisciplinary working, and the development of local, national and international partnerships. The high quality and innovative nature of our research attracts funding from organisations throughout the EU and the United Kingdom.
Our success during this period was also recognised through a nomination for the Health Humanities Medal, a national award celebrating the contribution of the arts and humanities to improving healthcare and wellbeing, and the receipt of an Ivor Novello Award in the area of musical composition.
The REF 2021 results show the School's ability to attract world-class talent and also how it fosters an environment that supports these researchers and their research ambitions. We take this opportunity to celebrate everyone who contributes to and supports our research.
Further information
For media enquiries contact University of Leeds press office via pressoffice@leeds.ac.uk.
View the University of Leeds results for all units of assessment.