The Centre for Religion and Public Life welcomes Dr Jennifer Philippa Eggert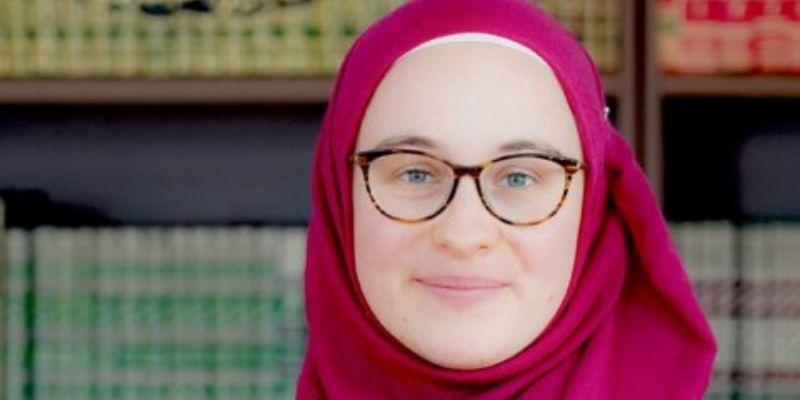 The School of Philosophy, Religion and History of Science is pleased to welcome Dr Jennifer Philippa Eggert who has joined the Centre for Religion and Public Life as a Senior Research Fellow for 12 months from November 2021.
Jennifer's position is funded by the Joint Learning Initiative on Faith and Local Communities (JLI), an international collaboration between academics, faith actors, policy makers and practitioners to build the evidence about the role of local faith actors in humanitarian, development and peacebuilding activities. She will be working with Professor Emma Tomalin to contribute to the ongoing work of the JLI and towards developing further research and networking in this area.
Before joining JLI as a research consultant in 2020, Jennifer worked for Islamic Relief Worldwide (IRW), where she was Head of Research at the Humanitarian Academy for Development. She has held academic positions at the University of Warwick, Oxford Brookes University and Queen Margaret University, in addition to visiting research fellowships at Princeton University and the University of Colorado, Boulder.
Jennifer's research interests include violent conflict, development and migration, with a focus on gender, faith and local actors. She has planned, conducted and supervised research in the UK, Germany, Lebanon, Jordan, Syria, Turkey and Sri Lanka.
Prior (and in parallel) to her research career, Jennifer has worked as a practitioner in the areas of international development, civic education, intercultural dialogue, community engagement, conflict transformation, and counter-extremism in the UK, Germany, France, Austria, Bosnia-Herzegovina, Bulgaria, Turkey, Palestine, Lebanon, Jordan, Yemen and Pakistan. She is involved in several community-based initiatives led by Muslim women in the UK.
Jennifer holds a PhD in Politics and International Studies from the University of Warwick, an MSc in Conflict Studies from the LSE, having studied for a BA in Social and Cultural Sciences at the European University Viadrina and Sciences Po Paris.
We welcome Jennifer to Leeds and are delighted that this also marks the beginning of a stronger relationship between Leeds and the JLI as we also celebrate the signing of a Memorandum of Understanding to guide future collaboration.