MA students use the world's open access collections to tell stories of provenance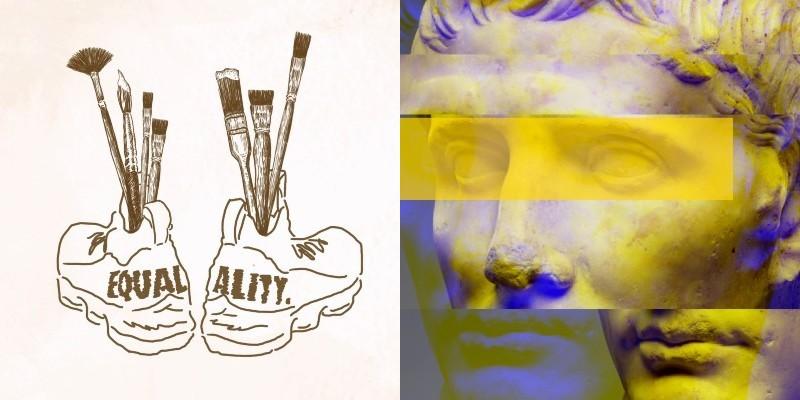 Dr Helen Graham reflects on this year's online exhibitions developed by MA students as part of an 'Interpretations' core module.
Interpretations is a module based on an action learning approach. Students are supported to learn about object research, interpretive practice, text writing, visual communication and marketing through the process of developing an online exhibition.
This is the second year Interpretations has run as an online exhibition module (due to the pandemic). Students work with collections that have been made available with clear copyright licences in place for use and in some cases editing, such as The Smithsonian Institution, The Metropolitan Museum of Art, the Science Museum Group, the Wellcome Collection and the Rijksmuseum.
The first year produced a rich range of exhibitions in responses to current and urgent challenges.
This second year was themed around 'Provenance', with students freely interpreting that world – in the style of the Serpentine Marathon.
Below you can browse the exhibitions produced this year.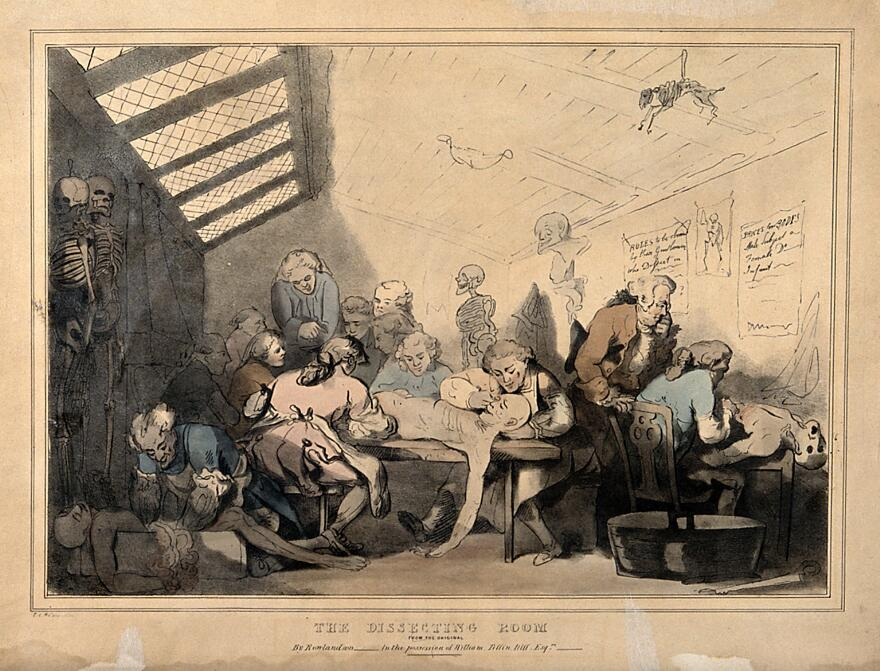 Three anatomical dissections taking place in an attic. Coloured lithograph by T. C. Wilson after a pen and wash drawing by T. Rowlandson. Wellcome Collection. Contributors: Rowlandson, Thomas, 1756-1827. Wilson, T.C. Wellcome Library no. 25405i.
Drawing on the Wellcome Collection, Dissecting Consent: Exploring the Use of Human Bodies in Medicine Through Time explores the ethics of using bodies in medical research, looking back as well as to the future and asking 'how, if at all, should we use human remains in medical research?'.
Consent, Coercion, and Constraint: exploring women's freedom through objects that have shaped their bodies uses the Science Museum Group collections to explore the complex question of freedom and women's agency.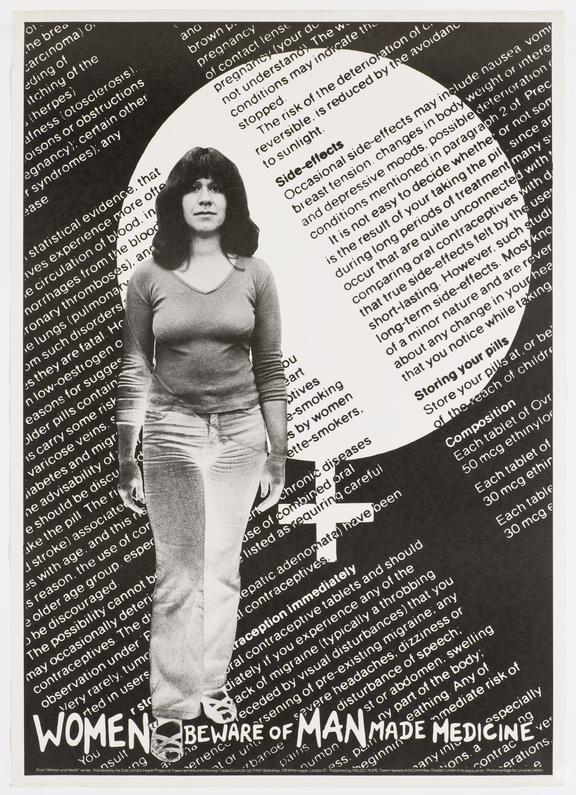 Poster entitled 'Women beware of Man made Medicine', published by the East London Health project, design by Loraine Leeson, 1970s. 2009-101. Science Museum Group Collection Online. Creative Commons 1.0 Universal (CC0 1.0).
The Metropolitan Museum of Art's collections are the focus for an exploration of how objects come into museums called Onus // noun // one's responsibility or duty which, as the title suggests, calls for new forms of accountability in museum practice.
A Matter of Taste: How Artistic Representations of Families Have Been Shaped at the Yale Center for British Art uses a range of depictions of families in 19th century to reveal normative ideas of sexuality, gender and childhood.
The Art Institute of Chicago's textile collections forms the focus for talking textiles: what can they communicate to you? which seeks to challenge assumptions that textiles are primarily aesthetic or functional and to show how they have been active used to navigate power.
We often think of protest as being about being on the street with placards. This is challenged by Small Objects, Big Protest: Everyday objects infused with messages of protest which draws on The Smithsonian Institution's collections to show the powerful ways people have purposed their possessions to make a point.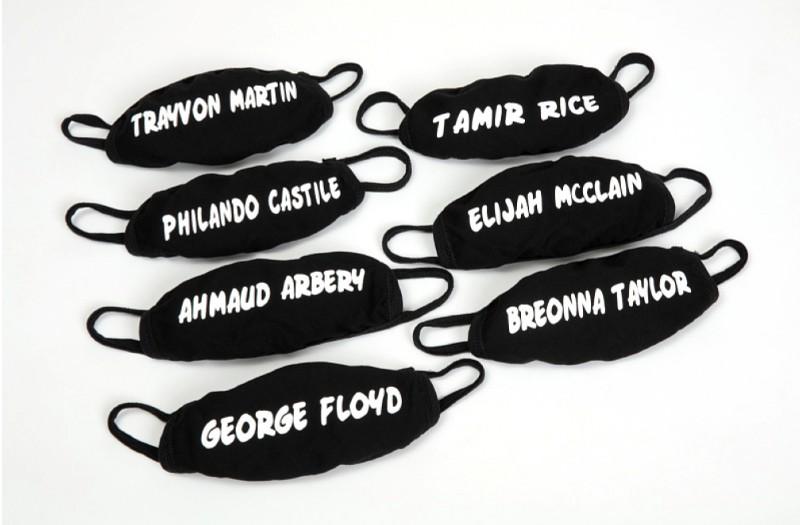 Face masks designed by Naomi Osaka with names of African Americans printed in white, worn by Naomi Osaka at the U.S. Open Tennis Championship in September 2020, Collection of the Smithsonian Design Museum, Gift of Naomi Osaka in 2020.
Constructing Colonialism: The Power of the Written Word draws on the Biodiversity Heritage Library collections – including books, maps and photographs – to show the role of language in enacting colonialism and asks us all to reflect on how we use words in everyday life.
The Rijksmuseum collections have been curated to explore the intersection between food and morality in Serving Sin: How dining depicts good and evil.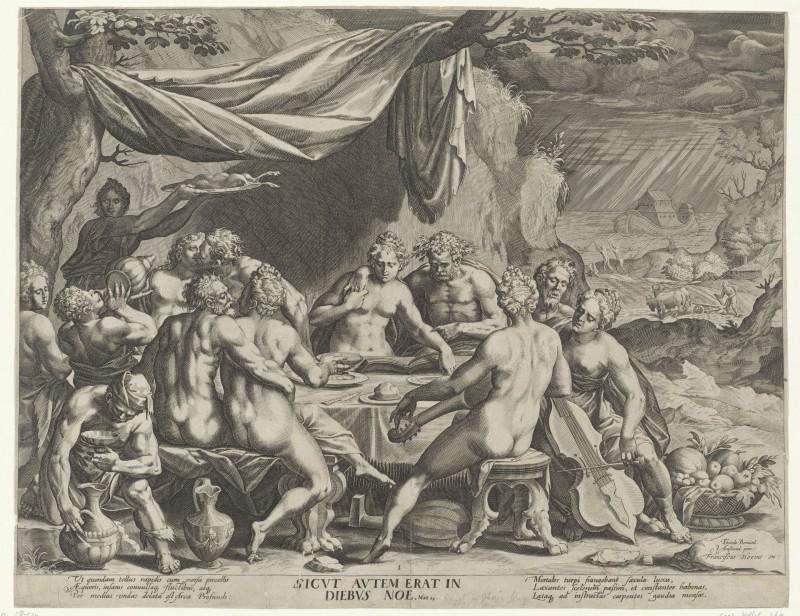 Detail from Sinful Mankind before the Flood, 1601 – 1636, Johann Sadeler (I), after Dirck Barendsz. Engraving, 34.8×44.8cm. Rijksmuseum Collection. CC0 1.0 Universal (CC0 1.0). Public Domain Dedication.
The question of how we choose others to see us is explored through the implications of personal objects becoming public in Personal Belongings: On Display. Using York Museums Trust's collections, a connection is drawn between social history collections where people might not have imagined their personal objects being exhibited and the accidental dressing gown glimpsed in the corner of pandemic zoom calls.
The Value of the Unknown questions whether provenance – knowing who made something and where it came from – really matters drawing attention to what can be learnt and known from art works even when so much is unknown.
The online exhibitions launched in December and will be available to view until March 2022.
Further details – including an upcoming series of news stories which will unpick aspects of each exhibition and student experiences of curating their projects – can be found here.
Interpretations is a core module that runs in the first term of our MA Art Gallery and Museum Studies, MA Arts Management and Heritage Studies, and MA Curating Science and Technolgy courses.
Find out more about our MA programmes and the Interpretations module.
Dr Helen Graham is an Associate Professor in the School of Fine Art, History of Art and Cultural Studies, and Programme Director for MA Arts Management and Heritage Studies.
Feature images
From left:
Illustration by MA student Weng Kei Ip. Based on Equality basketball shoes worn by Lebron James for the Cleveland Cavaliers' game against the Washington Wizards on December 18, 2017, Collection of the Smithsonian National Museum of African American History and Culture, Gift of LeBron James 2017.
Adapted from Portrait Head of Augustus, Roman Empire, 25–1 B.C. The J. Paul Getty Museum, object no. 78.AA.261.