University of Leeds project awarded an AHRC 'Towards a National Collection' funding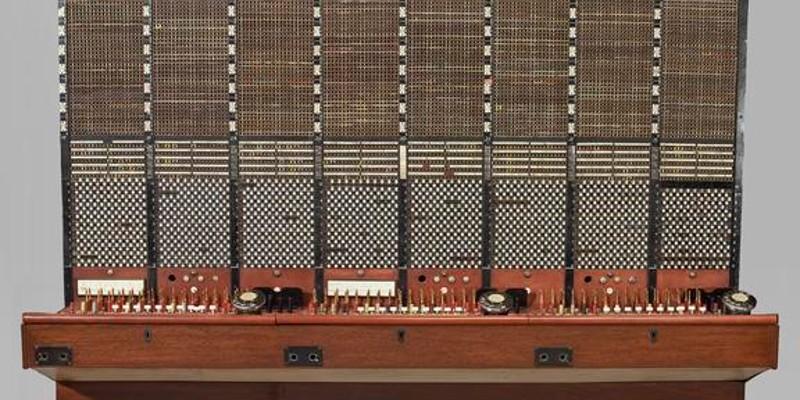 Researchers from museum studies, digital media and the history of science at the University of Leeds are working together to connect different archive and museum collections.
Funded by UKRI's Arts and Humanities Research Council, Towards a National Collection is supporting research that breaks down the barriers that exist between the UK's outstanding cultural heritage collections, with the aim of opening them up to new research opportunities and encouraging the public to explore them in new ways.
The five projects that will benefit from this £14.5 million initiative were announced earlier this week.
The University of Leeds is a partner in one of the five successful bids. Led by Tim Boon, Head of Research and Public History for the Science Museum Group, the project is titled The Congruence Engine: digital tools for new collections-based industrial histories.
The Congruence Engine has partners across the UK and the team will work together to create the prototype of a digital toolbox allowing everyone fascinated by our industrial past to connect an unprecedented range of items from the nation's collection to tell the stories they want to tell.
Researchers from the University of Leeds involved in the project are:
Each will be leading different strands in the research.
Helen Graham, Associate Professor in the School of Fine Art, History of Art and Cultural Studies, said:
"I am very much looking forward to working on The Congruence Engine.
"In particular I will be working with Arran Rees on developing the action research approach at the core of the project and to use the questions researchers of all types and backgrounds bring to archives and museums to drive the technological development."
Arran Rees recently completed a PhD in the School, which focused on digital collecting and museum collections management, social media, memes, humour, and action research. Arran said:
"I am very excited to be working on this project with Helen Graham, the Science Museum Group and a whole raft of other amazing researchers and collaborators.
"I am looking forward to helping shape the action research and the innovative digital collections management work the project is developing."
Find out more on the UK Research and Innovation (UKRI) website
Image
Section of a CB1 manual telephone exchange switchboard, 1925–1960. Image courtesy of Science Museum Group.