International Medieval Congress the largest gathering of medievalists in the world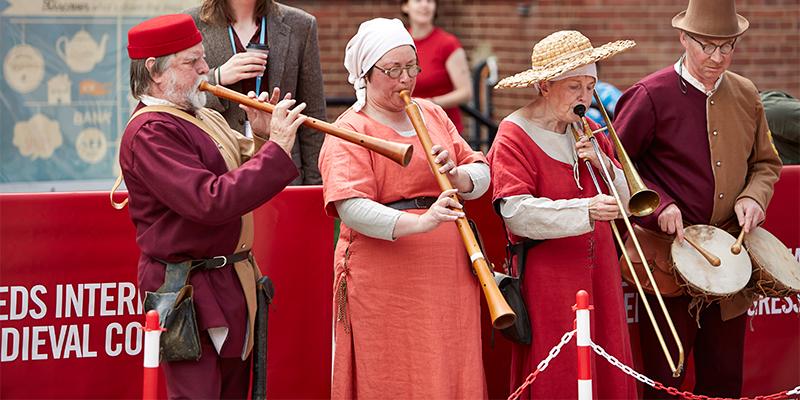 The International Medieval Congress is very much an international affair, with over 60% of delegates from outside the UK. It is the largest forum in the world for sharing ideas in medieval studies.
The International Medieval Congress (IMC) is organised and administered by the Institute for Medieval Studies at the University of Leeds and usually takes place on the main University campus. The IMC will be held online between Monday 5th – Friday 9th July 2021. The online programme features medievalists from over 60 countries, with more than 1,600 individual papers as well as performances, excursions, bookfairs and more. When on campus, the IMC regularly attracted over 2,500 speakers, and around 3,000 attendees from around the world.

Since its inception in 1994 the IMC has brought researchers from different countries, backgrounds, and disciplines together, providing opportunities for networking and professional development in an open and inclusive environment. Almost 45% of the 1,600+ speakers in the IMC 2021 programme are from outside an English-speaking country.

Last summer, a smaller, trial online IMC featured over 400 speakers, with 3,200 registered delegates, again from over 60 countries, alongside 30+ publisher stands from academic presses around the world, as well as more than 20 craft and marketplace stalls from local makers and producers. Over five days, the most popular sessions were viewed 3,800 times in the app, with top publishers receiving 1,000+ views. For 43% of delegates this was their first IMC – this is 7-10% higher than the proportion of new delegates at the in-person event.

The special thematic strand for this year's Congress is Climates and registrations for IMC 2021 are now open.