School of History podcast: Fighting disease in the slave trade, with Professor Manuel Barcia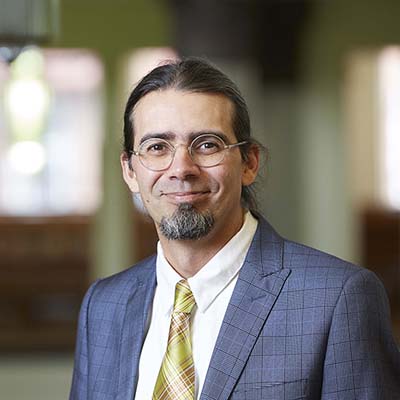 Professor Manuel Barcia talks to Dr John Gallagher about disease in the Nineteenth-century slave trade.
Professor Manuel Barcia's book The Yellow Demon of Fever: Fighting Disease in the Nineteenth-Century Transatlantic Slave Trade (Yale University Press, 2020) is the topic of a captivating conversation between Manuel and Dr John Gallagher, Lecturer in Early Modern History.
Professor Manuel Barcia is the Chair of Global History at the University of Leeds, and in his book he examines the battle waged against disease, where traders fought against loss of profits while enslaved Africans fought for survival. Although efforts to control disease and stop epidemics from spreading brought little success, the medical knowledge generated by people on both sides of the conflict contributed to momentous change in the medical cultures of the Atlantic world.
In their conversation, Manuel and John discuss how treatment techniques such as bloodletting, quinine and mercury were used both during the early modern period and also during the nineteenth century, the period covered by Manuel's book.
<iframe width="560" height="315" src="https://www.youtube.com/embed/u-ANqDod0Zk" frameborder="0" allow="accelerometer; autoplay; clipboard-write; encrypted-media; gyroscope; picture-in-picture" allowfullscreen></iframe>
Comparing these treatment techniques to the present day, Manuel said:
Covid-19 first appeared in China last year, and within a year we already had four working vaccines as well as advice on preventative measures. For the periods we're looking at in history, there is comparatively very little change between the sixteenth century and the nineteenth century.