Researcher Dr Jade French awarded artist residency responding to UK lockdown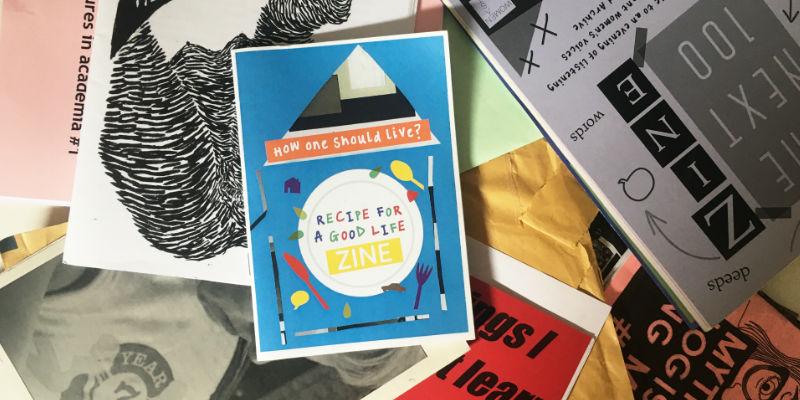 Visiting Researcher Dr Jade French has been awarded an artist remote residency with national organisation Metal.
Metal is a national arts organisation with three sites across the United Kingdom, in Liverpool, Southend-on-Sea since and Peterborough. They support artists from the UK and overseas, working in all disciplines, at all career levels, providing creative opportunities such as studios, commissions, residencies, mentoring and exhibitions.
The June Remote Residencies will see seven selected artists creating work from their own home or studio, with access to the staff support, networks and resources available from Metal.
Jade's residency is in collaboration with Leah Jones and together they are exploring how learning disabled people and their networks have experienced the lockdown though making a collaborative digital zine.
Leah Jones and Jade French have been creative collaborators since 2013. Through their unique creative partnership, they produce inclusive, critically engaged bodies of work investigating the intersection of art and activism — bringing Leah's expertise in art and lived experiences of learning disability and self-advocacy together with Jade's academic background in curation and skills in creative facilitation.
They have delivered a range of inclusive creative projects including exhibitions, publications and large-scale public workshops for institutions including Bluecoat, Tate Liverpool, Catalyst Science Discovery Centre & Museum, Disability & Society and The Brindley.
Together they are interested in exploring the relationship between artists with learning disabilities and their facilitators and ways to challenge assumptions on the roles that learning disabled people can play in arts and culture.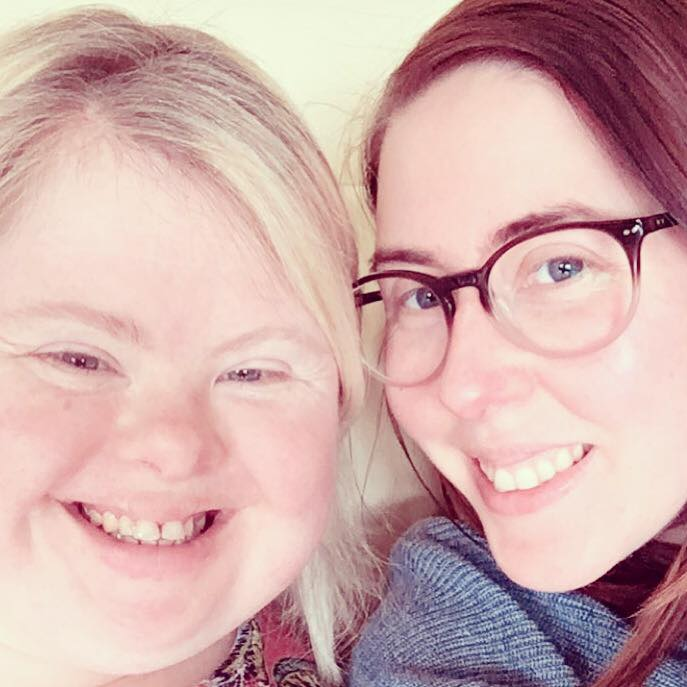 Leah Jones and Jade French
Jade French obtained her PhD from the School of Fine Art, History of Art and Cultural Studies in 2018, and has since been a Visiting Researcher in the School. Jade said about the June Remote Residency:
"I am so delighted to be once again collaborating with Leah. During our residency, we are particularly interested in mapping learning disabled people's systems of support during lockdown.
"For me, as a practice-led researcher, I am using the residency to test out new online facilitatory skills which are emerging as crucial in light of the current pandemic."
Leah Jones said:
"I am really happy to be awarded the residency with Jade as it's really important that the voices and experiences of self-advocates are heard.
"I am also excited to test out new digital ways of making zines and thinking about how digital art might be accessible."
Further information about Jade's research and practice can be found here.
Feature image
Zine created by Leah Jones and Jade French