Dr Muhammad Tausif and Prof. Chris Carr awarded EPSRC funding to investigate potential solutions to textile microplastics pollution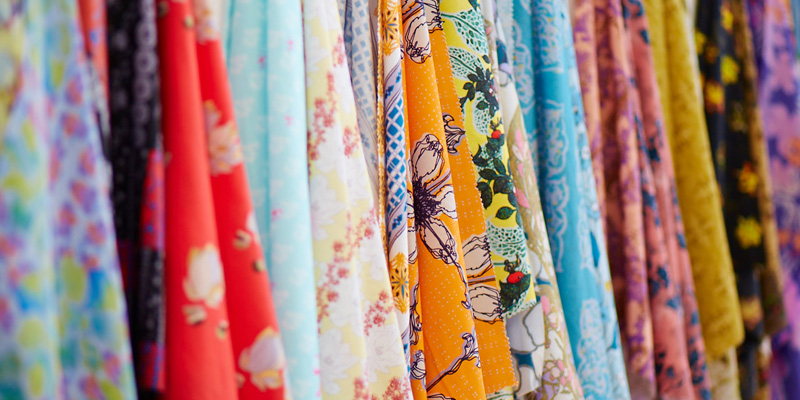 The Engineering and Physical Sciences Research Council (EPSRC) has awarded Dr Tausif and other researchers funding to address this environmental and fashion industry issue.
Microplastics have been discovered in all aquatic habitats, from deep oceans to polar ice melt and have even been found in the bodies of aquatic animals – their presence in aquatic and terrestrial environments is so pervasive that it is now a well-established occurrence.
More than one third of the microplastics found in the world oceans are fibrous microplastics which have been traced back to textiles [1] and are released throughout textiles' lifecycles.
Washing textiles releases an estimated 0.5 million tonnes fibrous microplastics ocean pollution annually, which at current rates is expected to accumulate to 22 million tonnes by 2050 [2].
Given how ubiquitous fibrous microplastics are from textiles, finding a solution is extremely challenging; improved plastics with reduced environmental impact, plastic recycling and reduced consumption are extremely important, but the release of fibrous microplastics from textiles remains an issue.
Dr Muhammad Tausif, along with Professor Chris Carr and other academic and industrial partners, will lead on this project to develop solutions to this environmental and fashion industry issue by bringing together textile technology, computational modelling and tribology disciplines into a systemic programme of research.
Dr Muhammad Tausif, who is leading the project, said: "We are excited to commence this pioneering EPSRC project addressing the challenge of microplastic pollution from textiles.

"This project brings together an interdisciplinary team from the fields of textile technology, tribology and computational engineering to build systematic and fundamental understanding of fibre damage during manufacturing, use and service. With the support of UK and multinational project partners, we will develop robust, widely applicable, and industry-relevant solutions to stop fibrous microplastics 'at source.'

This grant will reinforce our ongoing research activities and capabilities in sustainable textile manufacturing and will allow bespoke manufacturing of textile yarns, key element of textile fabrics, at Leeds. The project outcomes are expected to cross-fertilise a range of disciplines."
[1] Boucher J and Friot D. Primary microplastics in the oceans: a global evaluation of sources. IUCN Gland, Switzerland, 2017. [2] Ellen MacArthur Foundation. A New Textiles Economy: Redesigning Fashion's Future, 2017.