Book about LGBT Activism and Religion makes splash in Kenya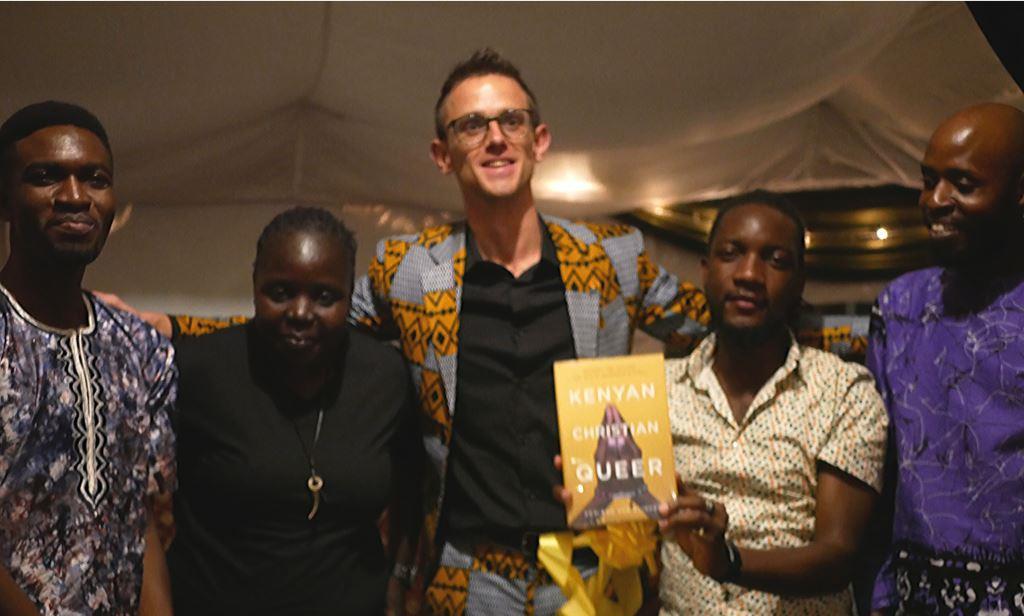 The book Kenyan, Christian, Queer, by Leeds academic Dr Adriaan van Klinken, was recently launched in Nairobi, Kenya.
A book by Leeds academic Dr Adriaan van Klinken has made a splash in Kenya. The book, about the topic of LGBT activism and religion, was recently launched in Nairobi and has sparked considerable debate at a timely moment. After the recent decision of the High Court not to decriminalise homosexuality, Kenya is witnessing heated discussions about the status of same-sex relationships and LGBT rights in society.
Entitled Kenyan, Christian, Queer: Religion, LGBT Activism, and Arts of Resistance in Africa, Van Klinken's book was published in August 2019 by Penn State University Press in the United States. It presents four case studies of creative forms of LGBT activism, which are analysed with regard to their critical and imaginative engagement with religious beliefs, texts, symbols and practices. Thus Van Klinken shows how religion, in particular Christianity, is not only a source of homophobia in contemporary African contexts, but is also reclaimed as a site of LGBT empowerment and queer politics.
The book was launched on 18 September 2019 at the British Institute in Eastern Africa, based in Nairobi. The event, which was attended by over 120 people, featured traditional dancers, drama, a gospel choir, and drag queens, the performers being members of the groups Van Klinken has worked with over the past four years. Kenyan LGBT community members showed up in great numbers to celebrate the book that tells about their struggle of resistance and liberation.
The event was combined with a press conference attended by eight local journalists. The book and its launch was subsequently featured by several local radio and TV stations and online platforms. Kenya's largest online news website, Tuko, published a lengthy article on the basis of an interview with the author. Van Klinken, who is Associate Professor of Religion and African Studies at the University of Leeds, comments:
Religion is such an important factor in the public domain in Kenya and elsewhere in Africa that LGBT activists cannot ignore it but use it in creative ways to advocate their cause. Kenyan, Christian, Queer is the first book demonstrating that reality, thus presenting a counter-narrative to the dominant idea of "religious homophobia".
His hope is that the book will help to affirm and encourage LGBT activists and community members in their struggle, and that the book's key message will help to shape the debates about LGBT rights in Kenya and promote respect and understanding. For Western readers, the book will hopefully make them aware that the situation of sexuality and religion in African contexts is much more complex and varied than often realised, and that there is a strong movement promoting the human dignity and rights of sexual minorities in countries such as Kenya.
A second book launch will take place in Leeds, on Thursday 14 November 2019.