Decoloniality, Cross-Disciplinarity, and the Medievalist: IMS Associate Professor Involvement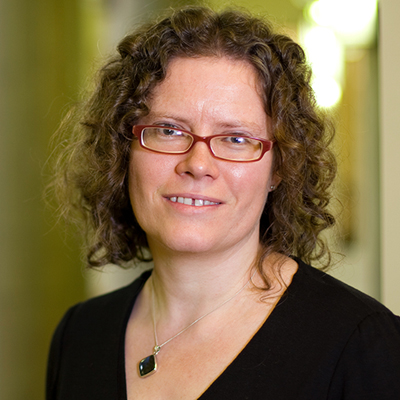 Dr Iona McCleery, IMS Associate Professor, has been involved in multiple events stressing cross-disciplinarity and decolonial approaches, indicating the value of a medievalist perspective.
University of Leeds Events
Dr Iona McCleery (Associate Professor in Medieval History, IMS) has been involved in several recent events at the University of Leeds open to historians, both medievalists and modernists:
CHIA & Health, Medicine and Society: Religion, Medicine, and Blackness in the Iberian Atlantic (06 March 2019, 10:00-12:00). This workshop brought together various experts to talk about their current work on black histories in the Iberian Atlantic world. Papers explored religion and medicine across the Iberian Atlantic throughout the sixteenth to the nineteenth centuries. Dr McCleery presented 'Using Disease to Differentiate: Fevers and Fluxes on São Tomé in the mid-sixteenth century'.
Sadler Seminar Series: Decolonising Historical Research (18 March 2019, 18:00-20:00). The event began with an introduction to the Decolonial Classroom project and a consideration of a previous event, Decolonising Geographies. A panel discussion concluded the event, which involved interrogating and reflecting on current academic practices in the discipline of history, especially that take into account non-western epistemologies or methodologies. Dr McCleery was one of the panel discussion participants.
Finding Africa Seminar 2 (16 April 2019, 16:00-17:30). An independent postcolonial African studies platform facilitating interdisciplinary dialogue, this seminar featured two speakers presenting their work on African travel writing and decolonial politics in Tsitsi Dangarembga's works. Dr McCleery attended the event.
At both March events, Dr McCleery was the only speaker trained as a medievalist.
A Medievalist Perspective
Dr McCleery describes herself as 'a medical historian working on late medieval Portuguese medical practice, healing miracles and the history of food and nurtrition'. She now concentrates on the period between the fourteenth and sixteenth centuries, but Dr McCleery's PhD thesis explored the life and legend of Gil de Santarm (d. 1265), a Portuguese physician and Dominican friar, and her other research interests include medieval medicine, miracles and the Cult of the Saints, and medieval food and eating.
With a long history of collaboration with modernist historians, bioarchaeologists, food scientists, literature scholars, and more, through academic projects, as a PhD co-supervisor, and as an internal examiner for MA and PhD projects, Dr McCleery reflected that these experiences are 'very beneficial, both because they are interesting and because they have opened up new insights and ways of thinking...[and] have allowed me to consider the Middle Ages from a completely different perspective'.
[collaborative projects] have allowed me to consider the Middle Ages from a completely different perspective.
Ultimately Dr McCleery sees 'networking across time periods and disciplines' and being involved in 'postcolonial theory and decoloniality' as important for medievalists.
Through studying the history of health and food in West Africa in the fifteenth and sixteenth centureis, Dr McCleery has realised that 'all history of medicine - what it is, where and why it is studied and by whom, how it is funded and evaluated, what are its fields of research, what kind of research questions dominate - is filtered through modern and often imperialistic lenses that we are usually oblivious of unless we think about what we take for granted about modern healthcare far more carefully'. A consideration of these issues has made 'the terms "medieval", "early-modern", and "modern" increasingly vague'. In addition, Dr McCleery stated that 'studying non-European contexts is complicating how I understand "Europe"'.
All history of medicine...is filtered through modern and often imperialistic lenses that we are usually oblivious of unless we think about what we take for granted about modern healthcare far more carefully.
This interest in fifteenth and sixteenth century West Africa developed from an initial study of civic records recording plague outbreaks on the Portuguese island of Madeira, going back to 1470. This research led to various other opportunities, including attending a 2009 University of Birmingham conference focusing on early-modern West Africa, and a 2009 paper on Madeira given by Dr McCleery at the Wellcome Trust Centre for the History of Medicine in London focusing on global connections in health. After publishing 'on health and medicine in travel writing and the colonial context', Dr McCleery is now working on 'a future project more focused on West Africa'.
A major point of scholarly inquiry for Dr McCleery has been recognising that translations of narrative texts of West African history 'reflect modern stereotypes and assumptions that I have to learn about in order to avoid looking at the period I want to study through a later imperial lens. I need to decolonise these texts while still recognising that what European merchants, sailors and soldiers did in West Africa was also a form of colonial exploitation and these texts are part of a centuries-long silencing of African perspectives'. Generally, Dr McCleery notes that 'medievalist Europeanist historians...are still rather traditional in their approaches' to these issues.
Dr McCleery stresses that 'none of this did I learn while doing my PhD'. Instead, Dr McCleery credits applying for 'unusual jobs or grants well out of my comfort zone'. She insists that 'every interaction with another scholar, member of the public (who often know more than me) or student is inspiring and worth doing, whatever the time period or discipline'.