New book exploring celebrations for patron saint of music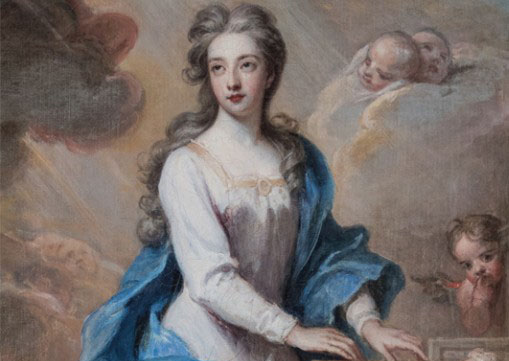 Bryan White's new book explores celebrations of St Cecilia's Day in Britain in the seventeenth and eighteenth centuries.
St Cecilia is the patron saint of music, and her day is celebrated on 22 November. In 1683 English Court musicians and the Musical Society of London joined forces to initiate annual observances of St Cecilia's Day in which a musical performance and a feast were held at Stationers' Hall in London. The most prominent composers and poets of the age wrote for these occasions, including Henry Purcell, John Blow, John Dryden and William Congreve. Though the annual London celebrations came to an end after 1700, Cecilian poetry continued to inspire new musical settings in the eighteenth century, including famous settings by Handel.
This book examines the social, cultural and religious significance of the celebration of St Cecilia's Day in the British Isles and explores the music and poetry that originated from them. It also considers how advances in musical culture in London were imitated in the British provinces, and provides a detailed discussion of the variety of Cecilian celebrations held throughout the British Isles.
Music for St Cecilia's Day from Purcell to Handel is published by The Boydell Press and can be purchased at a 25% discount until the end of December 2020 using the code BB125 at the checkout.