Eric Lu wins the Leeds International Piano Competition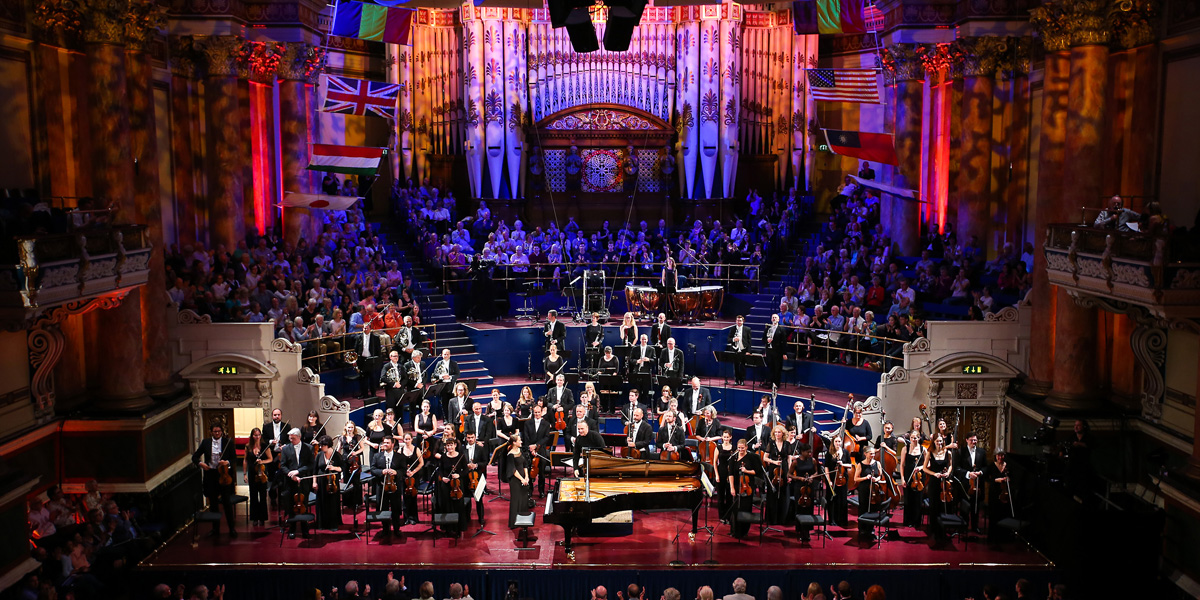 Eric Lu wins the Leeds International Piano Competition
Eric Lu, 20, from the US, has been awarded first place at the Leeds International Piano Competition, widely regarded as among the most coveted prizes in the musical world.
Globally-renowned pianist, educator and philanthropist Lang Lang presented the prizes following the last concerto final at Leeds Town Hall on Saturday, having himself received an honorary degree from the University as part of the evening's proceedings.
The event was a glittering finale to the triennial piano competition which – with the University as its principal partner – has seen every aspect of the instrument celebrated by a wider audience than ever before.
The international first rounds were held in Berlin, Singapore and New York in April. 68 entrants were whittled down to 24 finalists from 16 countries and territories who made their way to Leeds last week, for the second round and semi-finals held in the University's Great Hall.
Each year the University honours a number of distinguished individuals from varied walks of life who have contributed knowledge, understanding and expertise in the service of society.
The citation for Lang Lang's award was delivered by Professor Frank Finlay, Executive Dean of the Faculty of Arts, Humanities and Cultures and Director of the University's Cultural Institute.
Citing the Chinese-born musician's contributions to global culture and education, he said: "Unprecedented for a classical musician, Lang Lang won global recognition performing to a TV audience of billions at the opening ceremony of the 2008 Beijing Olympic Games. He is a role model for young musicians everywhere, a United Nations Messenger of Peace, focusing on global education, and he was picked as one of the 250 Young Global Leaders by the World Economic Forum."
Read more about the event here.