Heritage Show + Tell on 16 October — speakers announced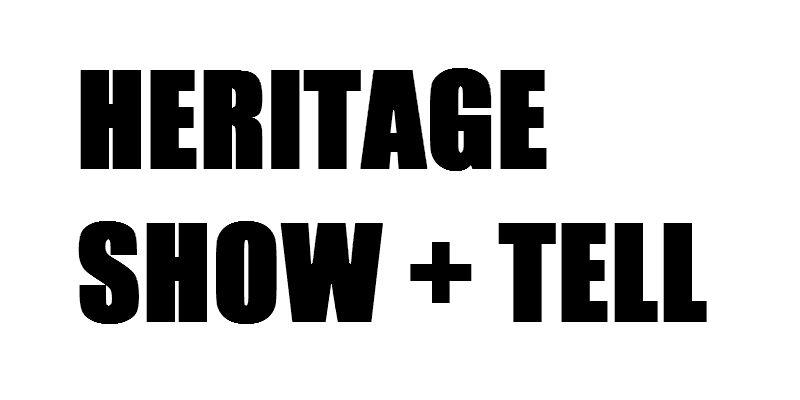 Join us for our latest selection of three-minute presentations in our new venue on the third floor of the Library, followed by lots of opportunity to network
Heritage Show + Tell is a chance for people passionate about heritage in Yorkshire to come together and share their work, get feedback on ideas and meet new collaborators. Everyone welcome: community heritage groups, freelancers, museum professionals, archivists, students and academics.
The next Heritage Show + Tell will be hosted by Leeds Local and Family History Library on Tuesday 16 October 2018, from 5 to 7pm.
We have 7 three-minute presentations in the Leodis Room on the third floor of the Library, followed by lots of opportunity to meet and mingle over a glass of wine. Speakers include:
#collectinghashtags: How museums might go about collecting social media
Arran Rees, PhD student, School of Fine Art, History of Art and Cultural Studies, University of Leeds
Early filmmaking in Yorkshire: the silent Wuthering Heights film version (1920)
Maria Seijo-Richart, Institute for Transport Studies, University of Leeds
I Cannot Pray: Faith and conflict in the poetry of Private E B Hurren
Filippa Lockwood, MA graduate, School of English, University of Leeds
MAP Charity: Our Vision of Hope
Simon Bramley, Historian & Researcher, MAP Charity
Bring Back St Blaise ― Getting Bradford to Weave a Wool Festival
Glyn Watkins, poet, writer and showman
The peace project ― through a volunteer's eyes
Sarah Tolkin, Leeds Museums and Galleries
#Armistice100 – Commemorating Creatively in Leeds
Lucy Moore, Project Curator, Leeds City Museum
Prior to the talks, from 4.15pm, we are offering attendees the opportunity to join us for an optional guided tour of a new exhibition of drawings by internationally renowned illustrator and author, Nick Sharratt, in the Library's multi-purpose arts space, Room 700. Sharratt is the artist behind the instantly recognisable illustrations for Jacqueline Wilson's Tracy Beaker books. He has at least 40 children's books, illustrated close to 250 more and his picture book collaborations have had combined sales of more than 9 million.
Heritage Show + Tell is free to attend but booking is essential. If you want to come along to hear the talks, please reserve your place by emailing ccsmghinfo@leeds.ac.uk Please also indicate if you would like to book a place on the tour.
Heritage Show + Tell is a partnership between the Centre for Critical Studies in Museums, Galleries and Heritage and Leeds Local and Family History Library. It is supported by the School of Fine Art, History of Art and Cultural Studies and Student Enhancement in the Faculty of Arts, Humanities and Cultures.