New Opera North Exhibition: Race, Representation and Authenticity, 1979–2023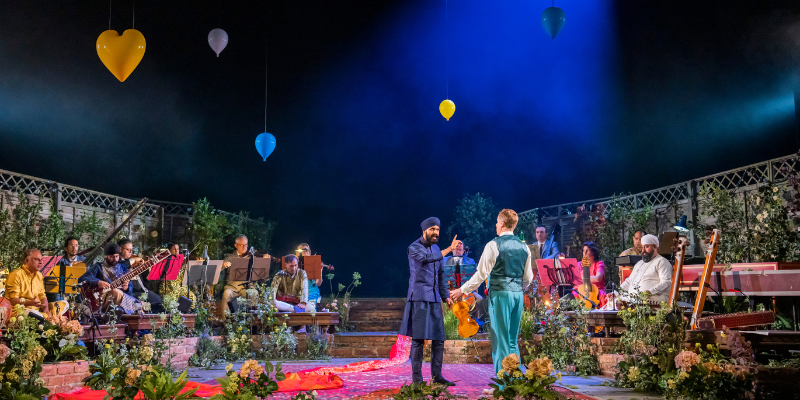 Exhibition explores 40 years of Opera North's operatic storytelling mixing the traditional with the contemporary.
An exhibition exploring Opera North's productions has recently opened in the Education Room at the Stanley and Audrey Burton Gallery, University of Leeds.
From the earliest 16th century Italian operas to the present day, opera has always offered its audiences representations of far-off times, cultures, and people.
Opera North's Academic in Residence, Edward Venn, Professor of Music at the School of Music, has dug deep into their archives and costume and prop stores to curate the show, which looks at the ways in which Opera North has engaged with issues of race, representation and authenticity, coinciding with preparations for their concert staging of The Pearl Fishers.
Professor Venn explained, "In the 18th and 19th centuries opera houses sought to capture the attention of their growing audiences through theatrical spectacle, exoticism, and musical novelties reflecting distant lands and cultures.
"Opera companies, directors and performers have become increasingly aware that traditional stagings of such works have the potential to communicate negative and stereotyped messages about race and culture. Contemporary productions have engaged more deeply with questions of how audiences listen or who has the right to tell certain stories, and how they can facilitate authentic creative voices.
"Over the course of the last four decades, Opera North has offered both traditional and innovative stagings of works that bring these issues to the fore".
The exhibition is part of the 2022–23 Sadler Series Telling Operatic Stories: Race, ethics, and authenticity, funded by the Leeds Arts and Humanities Research Institute.
Photo: Tristram Kenton