Doing It For The Kids: a British Podcast Awards winner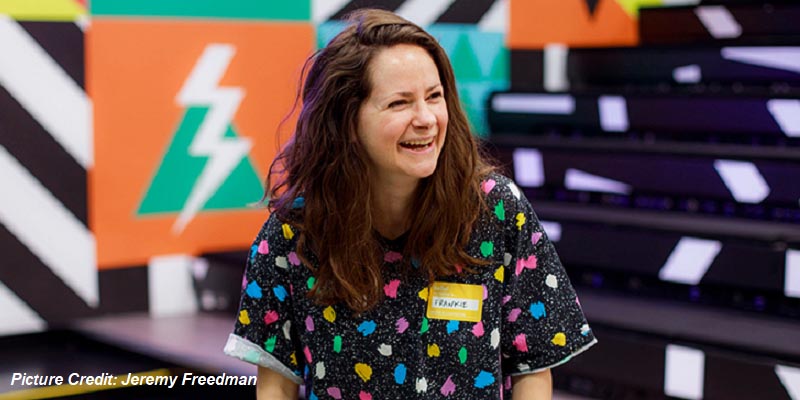 Music at Leeds alumna, Frankie Tortora, writes about working freelance, raising a family, and producing an award-winning podcast.
Graphic designer, Frankie Tortora (Music 2007) set up Doing It For The Kids (DIFTK), a space for freelance parents to share advice and experiences, including a weekly podcast for which she won bronze in the 'Best Business Podcast' category at the British Podcast Awards.
Working freelance for over eight years, and raising two children, Frankie tells us how she juggled her commitments on the journey to success, and about her experience studying at the University of Leeds.
I had a brilliant time at Leeds. Both the University campus and the city were so vibrant and exciting, and as a music student in particular, there was loads going on.
Frankie also shares how she moved from studying music to a career in graphic design.
After I graduated I was in the very privileged position of being able to take on a couple of low paid work experience placements and internships. Those led to a career working in arts administration and project management for the BBC. I began to realise that what I really wanted to do was be creative, rather than facilitate other people's creativity, and I'd been doing a lot of graphic design work in my job. After being told my role was at risk of redundancy, I started a part-time portfolio course in graphic design two nights a week. I started freelancing as a designer straight away with my redundancy money as a buffer and eight years later, here we are.
Read the full interview with Frankie Tortora
You can find out more about DIFTK by visiting the website or tune into the weekly DIFTK podcast.