Paradiso xxiv: Grace, Faith, Reason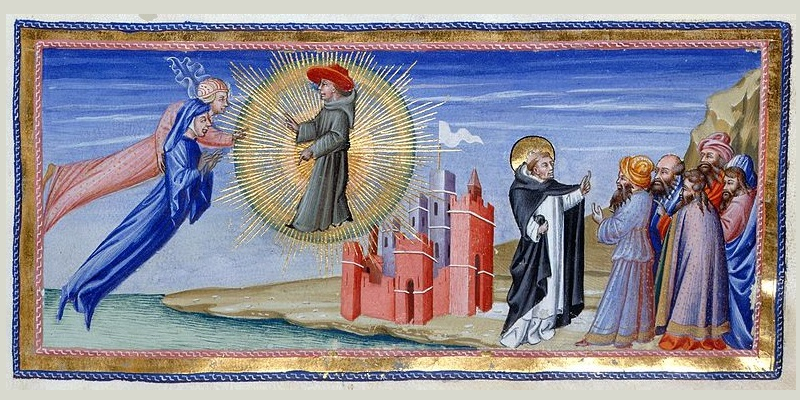 Date: Tuesday 4 February 2020, 17:00 – 18:30
Location: Michael Sadler SR (1.19)
Cost: Free
Professor Zygmunt G. Barański gives a lecture on canto XXIV of Dante's Paradiso.
Abstract: Dante scholarship has tended to underplay the significance and range of Paradiso XXIV—something that is not uncommon in the critical tradition on the third canticle, especially as regards its religious concerns. The canto has been limply defined as 'doctrinal' largely on the basis of the simile comparing Dante the pilgrim to a 'baccialier' (ll. 46-51) awaiting to be examined. Consequently, attention has primarily been placed on the canto's possible ties to elite intellectual interests and activities. This perspective significantly minimizes (and even distorts) the canto's primary focus: the celebration, definition, and affirmation of faith, whose basis resides in grace and revelation rather than reason.
See here for the canto and its English translation.
Zygmunt G. Barański:
Notre Dame Professor of Dante and Italian Studies, University of Notre Dame; Emeritus Serena Professor of Italian, University of Cambridge.
Professor Barański is among the world's leading authorities on Dante, medieval Italian literature, medieval poetics, and modern Italian literature, film, and culture. His publications include Petrarch and Dante. Anti-Dantism, Metaphysics, Tradition (co-editor Theodore Cachey. Notre Dame: University of Notre Dame Press, 2009); "Chiosar con altro testo". Leggere Dante nel Trecento (Florence: Cadmo, 2001); Dante e i segni. Saggi per una storia intellettuale di Dante (Naples: Liguori, 2000); "Sole nuovo, luce nuova". Saggi sul rinnovamento culturale in Dante (Turin: Scriptorium, 1996).
Contact: Gigliola Sulis, g.sulis@leeds.ac.uk, Jacob Blakesley, j.blakesley@leeds.ac.uk