Our students' top spots on campus
Our students' top ten spots on campus
The School of English is at the heart of campus and only a short stroll from well-resourced libraries, cosy cafes and beautiful green spaces.
We know you'll enjoy spending time within the School between lectures, seminars and tutor time – whether to catch up on reading or to just meet up with friends.
But there's so much more to discover. That's why we asked our current students to share some of their favourite places with you.
10. Balcony Café
I might have been out of the loop, but I only recently discovered Balcony Café in the Students' Union, a great place to do some work in a casual, relaxed atmosphere between classes!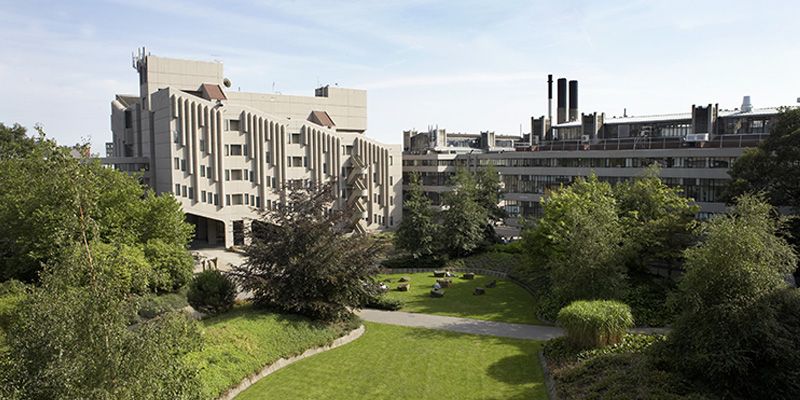 9. The Roger Stevens gardens and ornamental pond
I love the little garden and the lake beside and in front of the impressive Roger Stevens Building, especially at night when I take little walks and less people are around.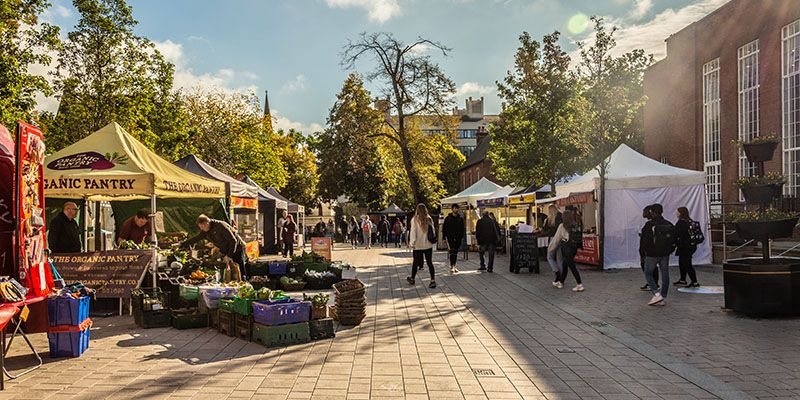 8. The Farmers' Market
I love the hot food carts outside the Student's Union building. Great for Caribbean, vegan, hog roast, and sweet treats.
The Farmers' Market is open Mondays from 9.30am – 4.00pm.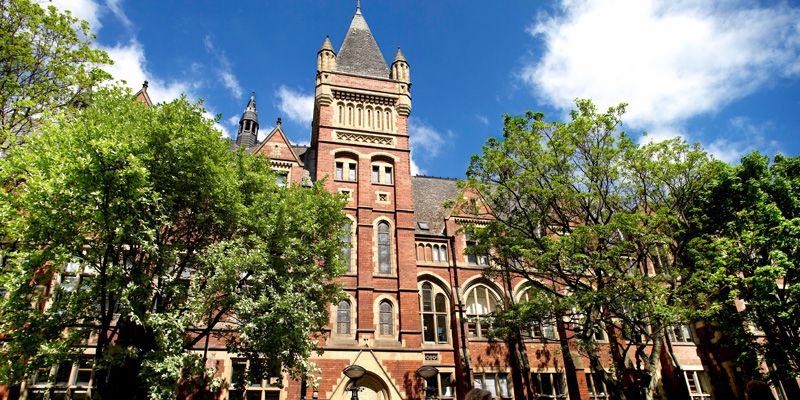 7. The Baines Wing
Baines Wing Café! It took me two years to realise it existed, but it's a lovely hidden spot when you want somewhere a bit quieter.
6. The Old Bar
Old Bar is the original 1930's pub in the basement of the Student Union. Cheap pints, good food. I go every week after karate training and it's a great place to relax and have some fun.
5. Cavendish Road
There's a really nice grassy area at the back of The School of English houses, numbers 5 to 9, where rabbits and squirrels can be found!
4. The Brotherton West Building
The rooms that branch off from the centre of the Brotherton Library are perfect for essay writing. I find books that line the walls the perfect sounding board for figuring out what it is I want to say.
3. The Stanley & Audrey Burton Gallery
The gallery in the Parkinson Building is always worth checking out. They had a lovely Vanessa Bell last time I looked in.
2. The Workshop Theatre
I love my usual seat in the Workshop Theatre, just outside Studio 1. The perfect place to socialise but quiet enough to get on with some work. Great lighting too. I am always there should you wish to find me!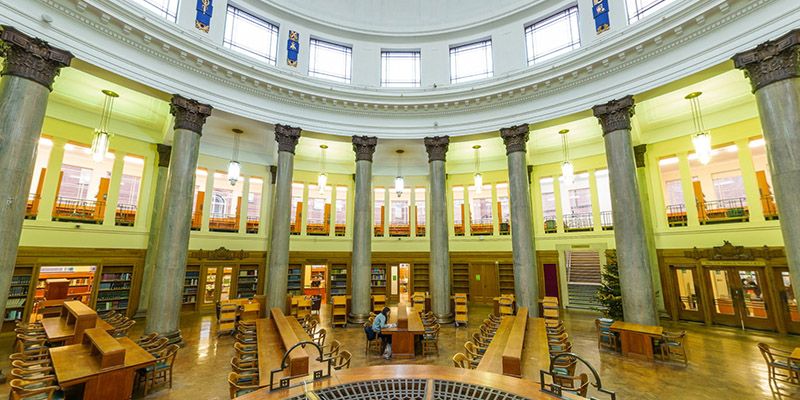 1. The Brotherton Library reading room
The Brotherton Library is so beautiful, and the quiet atmosphere is really relaxing. It is the perfect place to escape the rest of the world and do some writing.