Dr Alan Murray receives award for his book Baldwin of Bourcq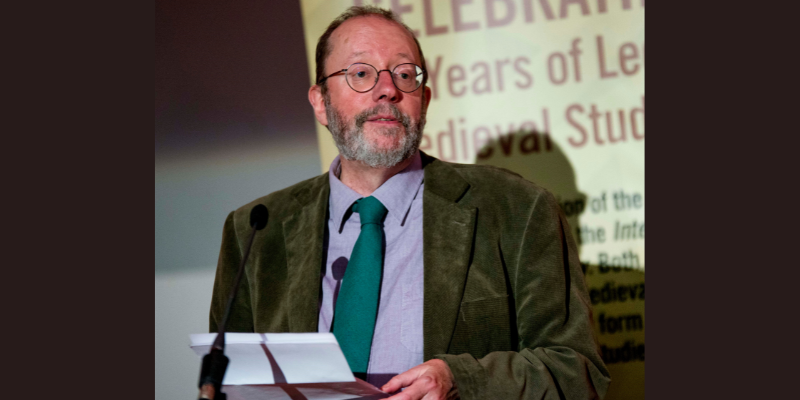 Dr Murray, Senior Lecturer in Medieval Studies in the School of History, has been awarded the J.F. Verbruggen Prize for his book Baldwin of Bourcq: Count of Edessa and King of Jerusalem (1100-31).
The prize is awarded annually by De Re Militari: The Society for Medieval Military History for the best book on medieval military history published within the prior three years.
The award is named after the distinguished Belgian historian Professor Jan Frans Verbruggen (1920-2013), the author of several key works on medieval military history, notably the influential monograph The Art of Warfare in Western Europe during the Middle Ages: From the Eighth Century to 1340 (1997).
The Awards Committee of De Re Militari makes its selection on the importance and originality of the contribution to the field of medieval military history; the quality and depth of scholarship; and the clarity and quality of prose.
In its citation, the Awards Committee calls the book "a very substantial and scholarly study of what amounted to the origins and early development of the Latin East".
Book summary
Baldwin of Bourcq is the first biography in any language of a knight who left France in 1096 to join the crusade summoned by Pope Urban II.
In 1100, Baldwin became ruler of the Franco-Armenian county of Edessa, and in 1118 he succeeded to the kingdom of Jerusalem.
At various times he was either ruler or regent of all four of the principalities of Outremer and fought over two dozen campaigns against their Turkish and Egyptian enemies. He spent two extended periods in captivity, yet he outlived almost all of his fellow Crusaders and died leaving the succession to his kingdom secure.
Drawing on a wide range of narrative and documentary sources, the book analyses the complex and shifting geopolitics of the principalities of Outremer and the Muslim territories around them in the twelfth century.
It explores Baldwin's character as a ruler and leader in war, the significance of his wide-ranging kinship network, and the succession to the kingdom of Jerusalem.
Dr Murray is the author of three monographs and over 70 articles on the crusades in the Levant and the Baltic region and the history of the Latin East in the twelfth and thirteenth centuries.
Reviews of Baldwin of Bourcq
"A superb addition to the canon of crusader biographical studies, providing thorough and unprecedented, widely relevant engagement with the life and reign of the second king of Latin Jerusalem" – De Re Militari. Read the review here.
"Murray's highly detailed and enjoyable volume is a remarkable work ideal for scholars, students, and the general reader alike" – Royal Studies Journal. Read the review here.
Read more
Baldwin of Bourcq is available in hardback, paperback and as an ebook. Visit the publisher's website here.