School of History welcomes Professor Sanjoy Bhattacharya as new head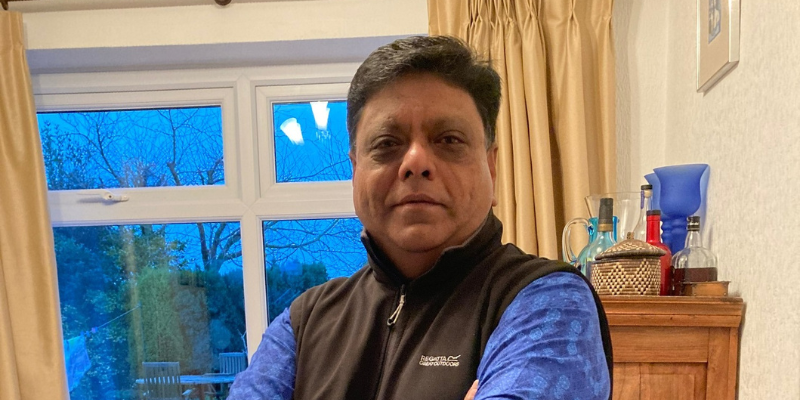 The School of History has welcomed an 'outstanding leader' as its new head. 
Professor Sanjoy Bhattacharya, previously co-director of the Centre for Global Health Histories at the University of York, will bring 'unrivalled networks' to the School of History.
Professor Bhattacharya is a co-founder of the World Health Organisation's Global Health Histories project and was an editor of the journal Medical History, a world leading publication in its field.
He has been appointed after Professor Andrea Major stepped down in the summer after four years as Head of the School of History.
Professor Bhattacharya said the appointment was a 'dream come true'.
I am truly honoured to be invited to lead the School of History at the University of Leeds - it is a dream come true to be able to work with an excellent collective of scholars, whose work I have admired for a very long time.
He continued: "I am also excited about this opportunity as I have links with many exceptional colleagues in the wider University community - both within the Faculty of Arts, Humanities and Cultures, as well as other University of Leeds faculties.
"I am fortunate to be given this opportunity to work with such a wonderful range of talent, across different historical specialisms and other disciplines - I am grateful to all involved in selecting me for this post, which offers me a wonderful opportunity for personal development.
I cannot wait to get started and look forward to working with colleagues across the School, Faculty and University on initiatives to strengthen our local and global links to the widest possible range of collaborators."
Professor Andrew Thorpe, Exective Dean of the Faculty of Arts, Humanities and Cultures, said he was delighted to welcome Professor Bhattacharya to the University.
The School is a key centre for education and research in History nationally and globally, and in Sanjoy we have secured an outstanding leader with unrivalled networks.
He added: "I'm really excited to be working with him. His ability, experience, knowledge, and ambition will all help the School to make an even fuller contribution to the realisation of the wider goals of the University's strategy and values.
"These are exciting times for History at Leeds!"