School of History Podcast: The Sonic Ecologies of Black Music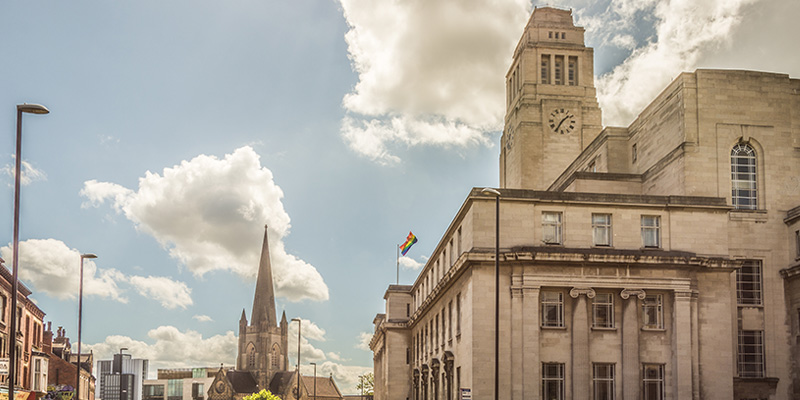 Dr Dhanveer Singh Brar speaks to Dr John Gallagher about his interests and research in art and sound.
In our latest podcast episode, Dr John Gallagher, Lecturer in Early Modern History, has an exciting and interesting conversation with Dr Dhanveer Singh Brar, who joins the School from Goldsmiths, University of London as a lecturer in Black British History.
A key topic of this conversation is the release of Dr Dhanveer Singh Brar's latest book, "Teklife, Ghettoville, Eski. The Sonic Ecologies of Black Music in the Early 21st Century".
From his early beginnings in research, Dr Dhanveer Singh Brar has explored the fields of music, culture, film, literature, and politics of race. During his career, he has published two books and contributed to numerous articles, approaching the histories of black diasporic culture through artistic experimentation. Furthermore, Dr Dhanveer Singh Brar has explored the links between race and class, discussing how they intersect and how you can tell new stories by studying music scenes.
The use of speaking to artists and visiting record shops also play an important factor in his research and teaching. Expressive culture and intellectual politics are areas where Dr Dhanveer Singh Brar helps students develop and form ideas.
<iframe width="560" height="315" src="https://www.youtube.com/embed/YYVOQ0eD0yo" title="YouTube video player" frameborder="0" allow="accelerometer; autoplay; clipboard-write; encrypted-media; gyroscope; picture-in-picture" allowfullscreen></iframe>
Writing about sound or sonic culture, you are trying your best to transcribe the listening experience. It's important to read as much as possible from the people who write about it. Music critics, for example, retain attachment, attempting to transcribe, theorise, historicise and politicise.