Students to benefit from new West Yorkshire Archives partnership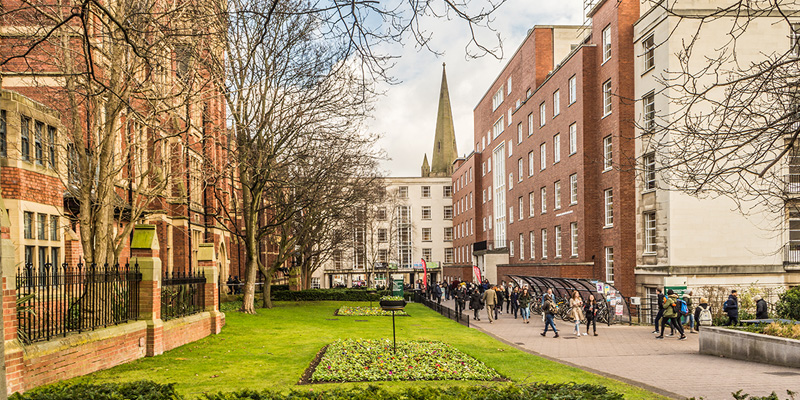 West Yorkshire Archives and the University of Leeds will collaborate to deliver exciting new opportunities for undergraduates and postgraduates.
Through a new agreement, students in the School of History and beyond can gain hands-on experience of working with archivists and records held within the West Yorkshire Archives.
Students will have the opportunity to work with WYAS staff and the materials they maintain through the postgraduate Making History module and the new Archive Intelligence module for undergraduates.*
Recent projects with students have included transcribing the eighteenth-century diaries of Lady Amabel Yorke, a historypin site on World War One soldiers in Leeds, and an online exhibition of the records in the Fountain's Abbey collection.
With the new undergraduate module and strengthening of ties between WYAS and the School of History, both organisations will be able to offer more opportunities for Leeds students to engage with heritage and history across the region.
The partnership provides and exceptional opportunity for students to work with the raw material of history, learn about archives, and understand their importance not just to historians but the wider community too.
The West Yorkshire Archive Service is one of the biggest archive holdings outside of London. The Leeds Archive Office has over 60,000 boxes of material, ranging from medieval manuscripts to contemporary records like those about the Leeds West Indian Carnival.
WYAS records are nationally significant, with highlights including the diaries of Anne Lister, recently dramatized by the BBC in the series Gentleman Jack, and the records of Stanley Royd Hospital, Wakefield, that are on the UNESCO UK Memory of the World Register.
Find out more about the postgraduate Making History module, and the new Archive Intelligence module for undergraduates.*
*Modules/components studied may change from time to time. Read more in our Terms and conditions.