IMS Lecturer Dr Rachael Gillibrand details her experience a year into her position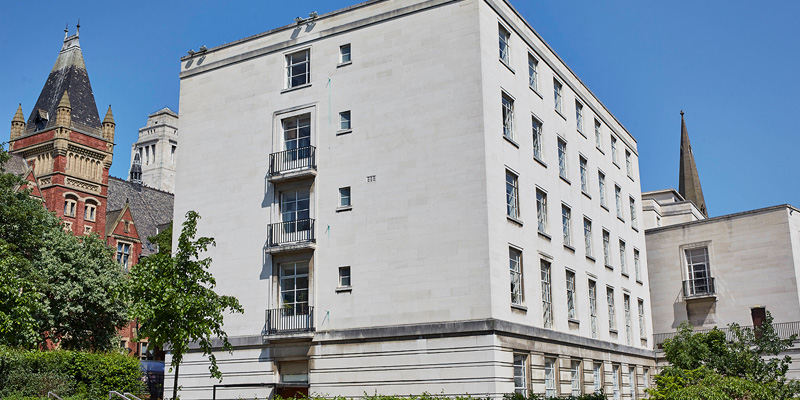 Dr Rachael Gillibrand, Lecturer in Inclusive Learning, tells of her experiences over the past year working in the IMS, her time in other institutions, and her plans for the future.
Dr Gillibrand began her position as a Lecturer in Inclusive Learning at the University of Leeds during the summer of 2022 and since then has worked to improve interdisciplinary research and inclusivity in academic learning within the humanities at Leeds. Let's hear in her own words what she's managed to achieve.
Can you tell us a bit more about your previous experiences before you started your position at Leeds?
"Before joining the University of Leeds, I was working as a Lecturer of History at Aberystwyth University from 2020 to 2022. I really cannot speak highly enough of my time in Wales. The Department of History was a wonderful place to work, with a supportive, close-knit team of staff and a hard-working body of students. I thoroughly enjoyed designing and teaching a diverse range of modules on subjects ranging from medieval disability to contemporary heritage studies. Dysgais ychydig o Gymraeg hefyd!
"Then, in 2021, I was lucky enough to be appointed as the Jaipreet Virdi Fellow of Disability and Technology at the Medical Heritage Library – bringing together my interests in the history of assistive technology and heritage studies perfectly. If you've not heard of the Medical Heritage Library before, I would recommend looking them up. They are a collaborative organisation with a mission to provide open access resources relating to the history of medicine (and my goodness, are they succeeding! At my last check, they had over 355,000 fully digitalised open access resources in their archive!) The purpose of my fellowship was to work with these digital collections to produce three publicly accessible primary source data sets relating to the theme: 'disability technology'."
"As a woman from a working-class background, I am deeply committed to improving access to higher education and facilitating a positive learning experience for a more diverse cohort of students."

Dr Rachael Gillibrand
What have been your highlights over the past year
"Without hesitation, it would be meeting and collaborating with excellent new colleagues.
"Over the last year, I have had the opportunity to work with Alba Cercas Curry (PRHS), Helen Finch (LCS), and Ariana Phillips-Hutton (Music) to create an 'Interdisciplinary Teaching Toolkit' that aims to support colleagues developing interdisciplinary teaching. It was an absolute joy.
"Later in the year, Katie Carpenter (History) and I secured funding from the LAHRI 'Interdisciplinary Research and Impact Fund For Culture' to facilitate 'Stigma and Shame? Challenging Menstrual Taboo Through Time'. This project allowed us to collaborate with a series of museums, archives, and charities to address how historical stigma shapes contemporary experiences of menstruation. Nothing builds collegiate relationships like afternoons spent sewing sanitary towels with one another!"
What are your plans for the future here at Leeds?
"As a woman from a working-class background, I am deeply committed to improving access to higher education and facilitating a positive learning experience for a more diverse cohort of students. As Director of Admissions in the School of History, I get to work very closely with the Education Outreach, Access to Leeds and the Lifelong Learning teams – which is a brilliant start. However, I also plan to lead some of my own research into the barriers to application and entry faced by students from lower participation neighbourhoods at the University of Leeds in particular."