Sanjoy's Yuletide starter for ten at the BBC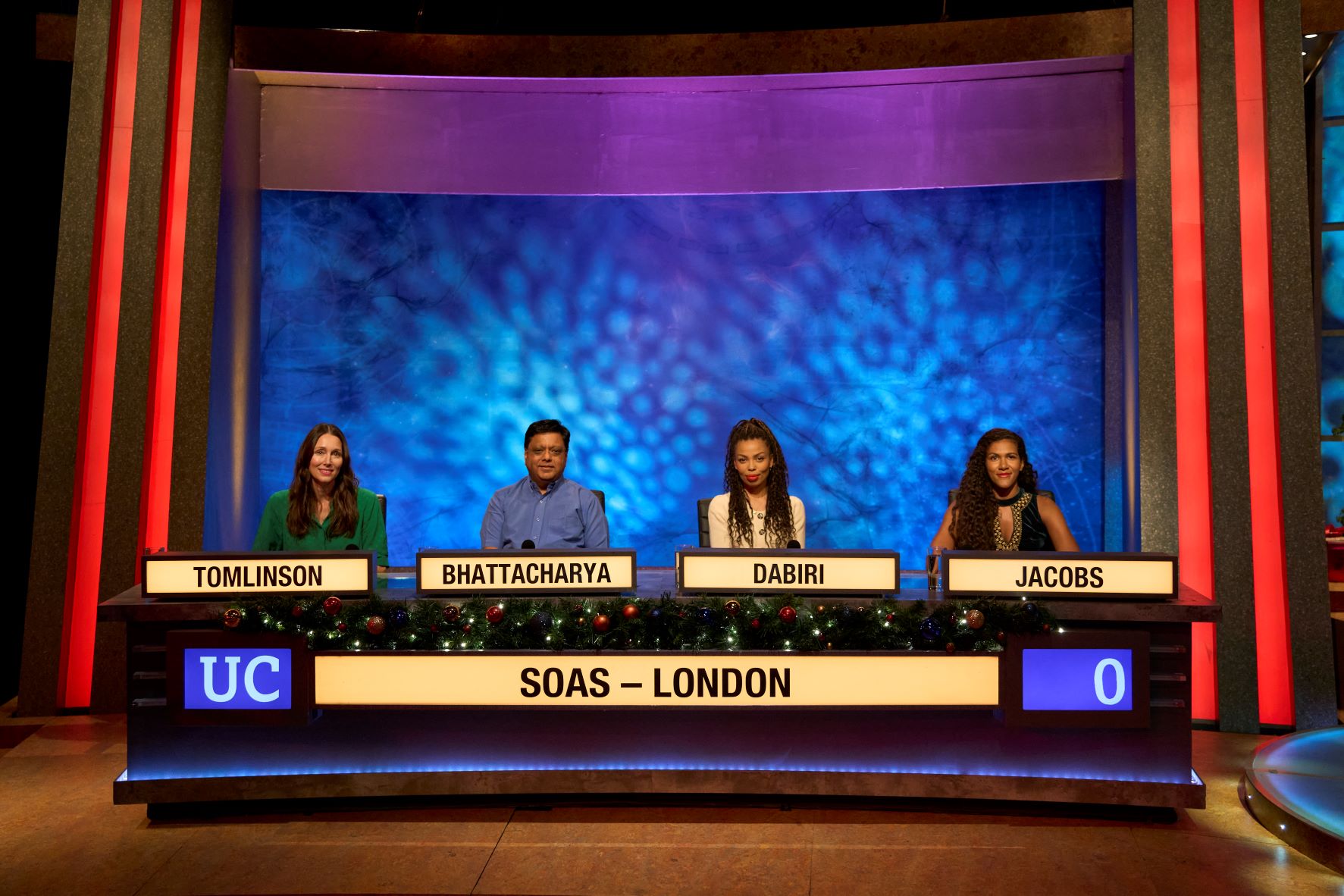 Professor Sanjoy Bhattacharya to appear on BBC University Challenge Alumni special in series opening match.
Head of School Professor Sanjoy Bhattacharya will be appearing on BBC's world famous University Challenge, in a special alumni Christmas series which will air on 19th December at 8:30pm
Chaired by Jeremy Paxman and returning to BBC Two and iPlayer, Christmas University Challenge features 56 distinguished alumni from 14 universities hoping they've retained at least some of what their alma maters once taught them, as they compete for the coveted champions title.
Professor Bhattacharya said, 'Being asked to take part in show you really enjoy on telly was petrifying - and it was quite scary to be on stage in University Challenge, but I loved every moment, as a part of a friendly team, in the end. It was also an honour and pleasure to meet Jeremy Paxman and his wonderful team'.
The School of History at the University of Leeds are very proud to have been represented during this year's festive University Challenge special and will be tuning in at 8.30pm on Monday 19th December.