Plan Prepare Provide teachers' residential returns this summer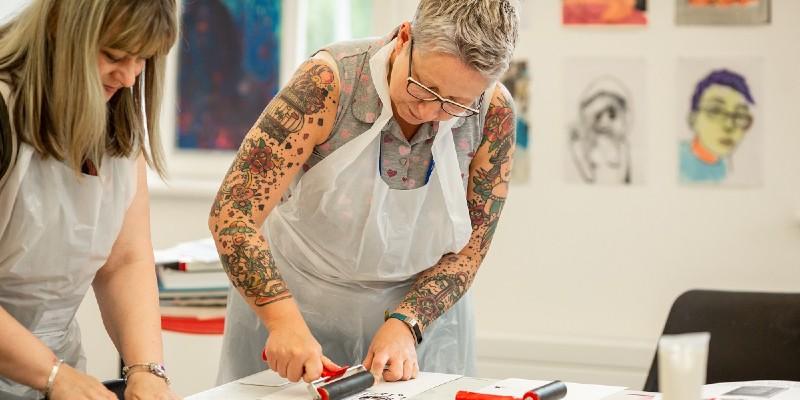 After over a year of challenges and online activities, July 2021 marks the arrival of Plan Prepare Provide back onto the University of Leeds campus.
Plan Prepare Provide is an annual initiative that offers a unique opportunity for teachers and their schools to improve their delivery of both academic and practical art lessons and to build upon their art historical knowledge.
Due to the Covid-19 pandemic, organisers had to postpone for one year the in-person residential programme planned for 2020. Instead, all applicants (in addition to all previous residential attendees, since brought together as the Plan Prepare Provide Network) were given the chance to work together digitally over three nights of creativity, collaboration and community in the summer of 2020.
This led to the development of two further bespoke online professional development events for art teachers (with the second, in April, bringing them together with their colleagues from the English department) — providing resources and ideas for teachers to bring art history into their classrooms in innovative ways.
Stretching the Canvas supported teachers to broaden their knowledge of art and art history and engage more students in the work of black British art and artists, helping to decolonise the art room. It aimed to further embed inclusion, diversity and cultural capital into the art curriculum, to help teachers enrich and strengthen their students' learning and experience.
The Art of Literature was designed for art teachers to tap into a student's learning in English, and for English teachers to see how art can expand the research and learning in literature. Find out more at #ArtResLeeds.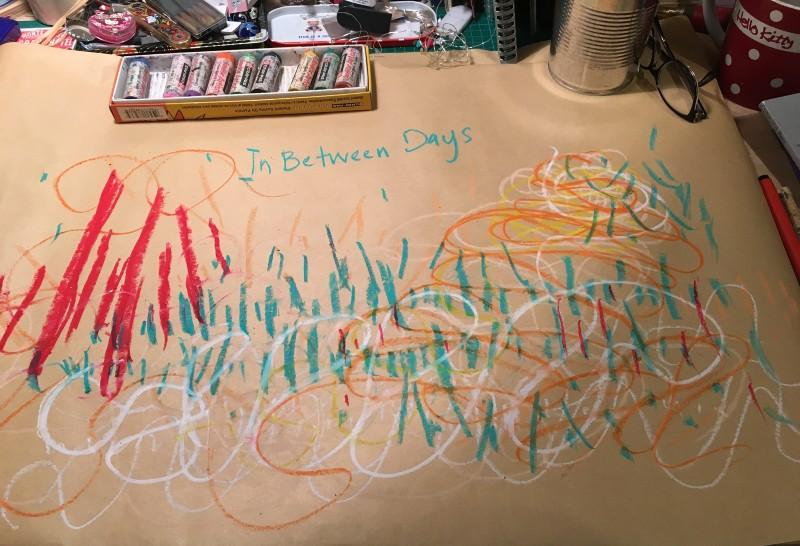 In Between Days: artwork created by a participant as part of the Stretching the Canvas online session in January 2021
Plan Prepare Provide was launched five years ago by the School of Fine Art, History of Art and Cultural Studies at the University of Leeds, in partnership with the Association for Art History.
Since then, this unique programme has supported 115 teachers from over 100 different schools and colleges from across the UK. The combined average weekly student reach of teachers who have engaged in Plan Prepare Provide is 20,504 students. Feedback about the programme has consistently been excellent, with one subject leader commenting that it had enabled teachers 'to see ways of teaching… that could genuinely empower and enable their students'.
In the first half of 2020, just before lock-down, the programme received the news that the Paul Mellon Centre for Studies in British Art would sponsor it for the next three years. This has meant that, despite the postponement of the on-campus activity, the programme organisers were able to plan forward and develop exciting new ways to support teachers through art history, including the three night digital version of Plan Prepare Provide.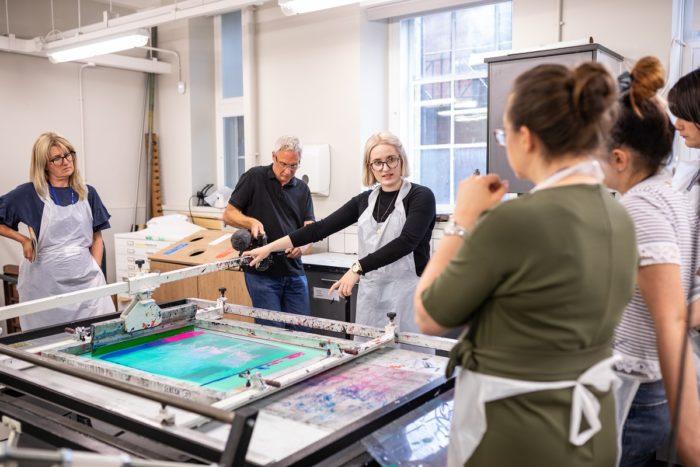 Print workshop in the School of Fine Art, History of Art and Cultural Studies, Plan Prepare Provide teachers residential, summer 2019.
Abigail Harrison Moore, Professor of Art History and Museum Studies in the School of Fine Art, History of Art and Cultural Studies, developed the programme back in 2017. She established it in response to the call for bespoke continuing professional development (CPD) for art teachers and the decreasing amount of time made available for art in English state schools, as documented in research undertaken by NSEAD. Abigail said:
"We are delighted to be back physically in the School of Fine Art, History of Art and Cultural Studies for this summer's residential, and are looking forward to working with 30 art teachers over three long days of making, thinking and planning together.
"After the most challenging 18 months for teachers and their pupils, Plan Prepare Provide 2021 will offer a space to reflect, revive and build resilience. Every July, the teachers crawl into our classrooms after a year of hard work and dedication to their classes and every year they leave the residential feeling renewed — having made new friends who continue to support each other as part of the Plan Prepare Provide Network long after the residential programme is complete."
2021 also sees the launch of the Jane Featherstone Fellowship Scheme, a bursary programme for teachers who have participated in Plan Prepare Provide to undertake a Postgraduate Certificate at the University. Thanks to Jane's generosity (an alumna of the University of Leeds), six teachers per year will be able to undertake research and reflection on their practice working with Abigail and Anne-Louise Quinton, the programme tutor.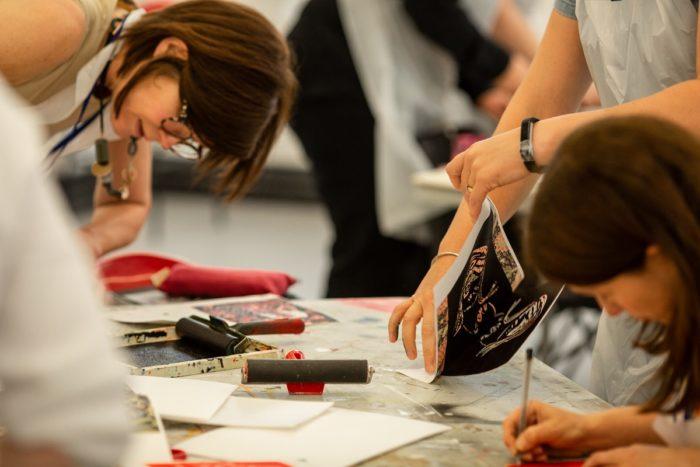 Teachers participating in a Plan Prepare Provide workshop in 2019.
Plan Prepare Provide is a highlight of the School's year. Abigail Harrison Moore said:
"We wanted to give back to the teachers who enthuse and enable art and art history students of the future. As a result of the generosity of the Paul Mellon Centre and Jane Featherstone, and with the on-going support of the Association for Art History, we are able to offer a space for teachers to reflect, research, create and build forward.
"It has been an absolute privilege to work with our team of experienced facilitators, Anne-Louise Quinton, Susan M. Coles, Sarah Phillips and Paul Raymond, our external contributors from the Devonshire Educational Trust and the Arts Council Collection, and with Sarah Richardson from our Arts and Humanities Outreach Team — to ensure that Plan Prepare Provide 2021 continues the tradition of offering the best possible continuing professional development for teachers.
"While Covid restrictions have meant this year has been harder than ever to plan and deliver, there has been a great sense of determination to ensure that we made it happen and made it bigger and better than ever. July is always a joy because of Plan Prepare Provide."
This year's Plan Prepare Provide art teachers' residential takes place from 12 to 14 July. More information can be found here.
Feature image
Teachers taking part in a print workshop at Plan Prepare Provide teachers residential event at the University of Leeds in 2019.