Book announcement — Inclusive Curating in Contemporary Art: A Practical Guide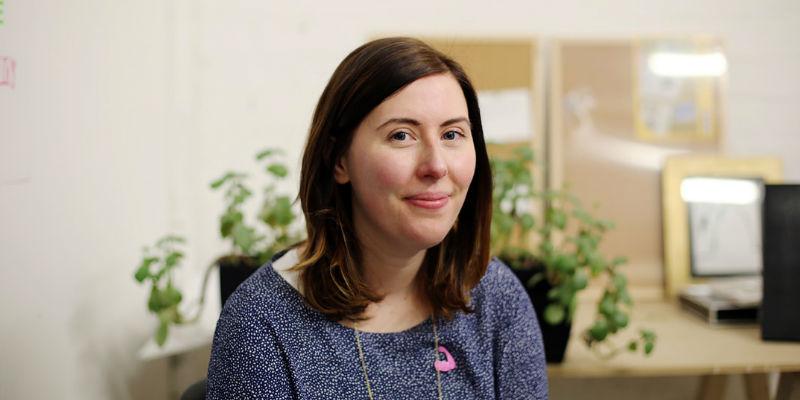 Visiting Research Fellow Dr Jade French has published a monograph with Arc Humanities Press.
Titled Inclusive Curating in Contemporary Art: A Practical Guide, the book emerges from Jade's action-research between 2014 and 2018 which explored ways to reimagine curating as an inclusive practice alongside learning disabled artists. Jade's research resulted in the exhibition Auto Agents at Bluecoat centre for contemporary art.
Grounded in a case study of Auto Agents, the book details the five-step process of how Jade made curating inclusive and accessible for this group alongside the key debates and a range of practical resources.
These resources have been designed to tackle inclusive curatorial tasks: group discussion, decision-making, artistic collaboration, inclusive planning and evaluation.
Dr Jade French, who obtained her PhD from the School of Fine Art, History of Art and Cultural Studies in 2018, said:
"Curating is often considered an exclusive job for a privileged few. But — by breaking it down using the methods and tools included throughout this book — not only does curating become more usable for more people, it also contributes to understanding the ways in which our cultural spaces can become democratized.
" I hope this book presents not only a practical curatorial process but contributes to broadening the ways in which curating — and crucially the curator — is defined."
Inclusive Curating in Contemporary Art: A Practical Guide is aimed at museology academics and students as well as artists, community organisers and museum professionals alike.
The book can be purchased from the ARC Humanities Press website with a 50% discount code: ARCFRENCH50 (valid until the end of December 2020). It is also available in Leeds University Library.