PhD student granted an Arts and Humanities Research Council Fellowship at the Smithsonian Institution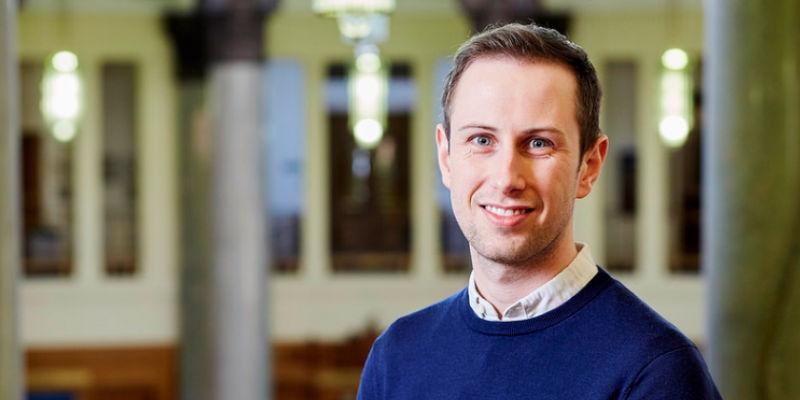 Arran Rees has been awarded an International Placement Scheme Fellowship at the Smithsonian Institution in Washington DC, to take place in the spring of next year.
The Smithsonian is the world's largest museums, education and research complex with 19 museums and a zoo.
A PhD student and undergraduate tutor based in the School of Fine Art, History of Art and Cultural Studies at the University of Leeds, Arran will be taking up the fellowship from April to June 2020.
During the fellowship, he will be working with the Institutional Archives and closely alongside the Director of Digital Services to assess and research the institution's historical approach to collecting born-digital and computer-based objects.
Before taking up a PhD at the University of Leeds, Arran worked as a curator and collections management professional in a range of museums across South Wales and in London. He will be harnessing this experience when exploring the acquisition records of the Smithsonian's digital collections to better understand how museums have adapted their collecting practices to deal with non-tangible, digital-born objects.
Based in the Centre for the Critical Studies in Museums, Galleries and Heritage, Arran's doctoral research investigates what implications attempts for museums to collect and preserve social media content have on existing collections management frameworks and standards.
Under the title of Developing a historiography of museum digital collecting practices, the research undertaken at the Smithsonian will contribute to Arran's research by developing a historical context to digital collecting practices in museums.
Arran Rees said:
"This two-month fellowship will be an excellent opportunity to research the development of contemporary museum collecting practices in one of the world's leading museum institutions.
"I am looking forward to developing the international scope of my research and collaborating with colleagues in the USA."
Dr Robert Knifton, one of Arran's doctoral supervisors in the School of Fine Art, History of Art and Cultural Studies, said:
"Arran's research has situated him at the forefront of exciting emergent academic investigation into digital collecting in museums.
"It's great news that his work has been recognised via this fellowship, which will enable him to connect with collections, museum professionals and researchers at such a prestigious and interesting institution, taking his project to the next level."
The International Placement Scheme, funded by the Arts and Humanities Research Council (AHRC), is now in its fifteenth year. To date, it has provided 550 researchers with dedicated access to internationally renowned collections, programmes and expertise at leading cultural institutions across the world.