Creative Flow: A Menstrual Crafts and History Workshop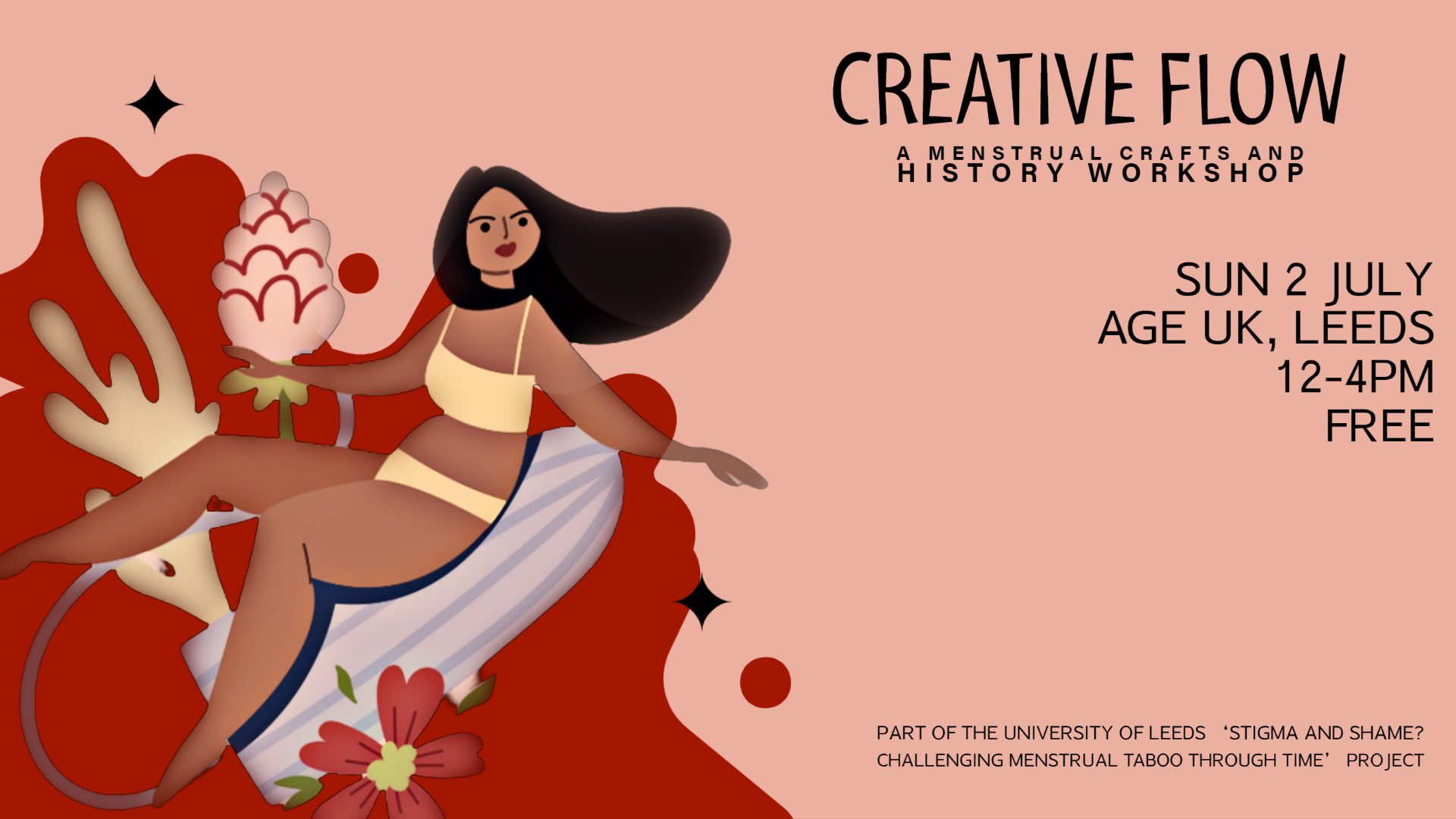 Date: Sunday 2 July 2023, 12:00 – 16:00
Location: Off-campus
Cost: Free
Tap into your creative flow at this crafts workshop on the history of menstruation.
Get ready for an afternoon filled with history, crafts, and period empowerment! Dive into discussions about the historical origins of menstrual stigma – from euphemisms to product packaging – and how people who menstruate can fight back against these negative narratives.
Then, get your hands busy with badge-making and embroidery, channelling the inspiration from these rich menstrual histories. It's going to be a bloody great afternoon!
Tea, coffee, and refreshments will be provided to participants free of charge.
All crafting material and resources will be supplied free of charge.
This event is a part of the University of Leeds 'Stigma and Shame? Challenging Menstrual Taboo Through Time' project.
Event location
The event will be held at the following address:
Harrison Room, Age UK
Bradbury Building
Mark Lane
Leeds
LS2 8JA
How to book
Book your free place via Eventbrite.
Image credits
Image has been made by Rachael Gillibrand, using artwork from Shutterstock. Copyright Rachael Gillibrand.