Media Futures: DIVERSI-TV – behind the scenes on Chris Packham's new series on autism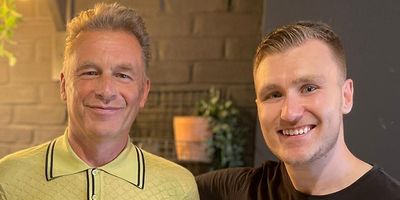 Date: Tuesday 15 November 2022, 16:00 – 17:00
Location: Chemistry West Block LT F (G.74)
Cost: Free
TV journalist Nick Ransom tells us about working on Chris Packham's new series on autism.
Now in the world of journalism, he was an assistant producer on TV wildlife presenter and naturalist Chris Packham's upcoming BBC series. He has worked for a range of areas in the BBC – Children in Need, Radio Manchester, A Question of Sport, BBC Bitesize. Nick, who is autistic, now campaigns for greater neurodiversity and inclusion in the media.

Chris Packham first talked about being diagnosed with Asperger's in 2005 for a TV documentary in 2017. He says about the new series "some people say their autism is a 'superpower'. I see it as a gift, but one which when you open it you don't always get what you want. It will be interesting to see how others similar to me feel about their lives."

Working with autistic people who are each at a key point in their lives, Chris takes a deep dive into their minds, immersing himself in their everyday experiences, observing and learning about the unique ways these individuals sense and interact with the world. Working with leading CGI, VFX and animation facilities, the programme uses their shared expertise to bring these personal interior worlds to life.

Nick Ransom runs The Neurodiverse Media Community, a Facebook group that aims to connect, engage and support those with neurological differences in the media industry. This includes those who are autistic, have ADHD, dyslexia, dyspraxia et cetera.

Website: www.nickransom.co.uk
Social media handles: @MrNickRansom
Hashtags: #neuromediacom #InsideOurAutisticMinds
How to attend the event
NB – This event is for University of Leeds' staff and students only.
The event will take place in Chemistry West Lecture Theatre (LT) F – Booking is required – Book your place on the MyCareer website. If you are unable to join us in-person, you can join us online using the link on the MyCareer website.