The Inaugural Pedagogic Research in the Arts Slow Conference 2022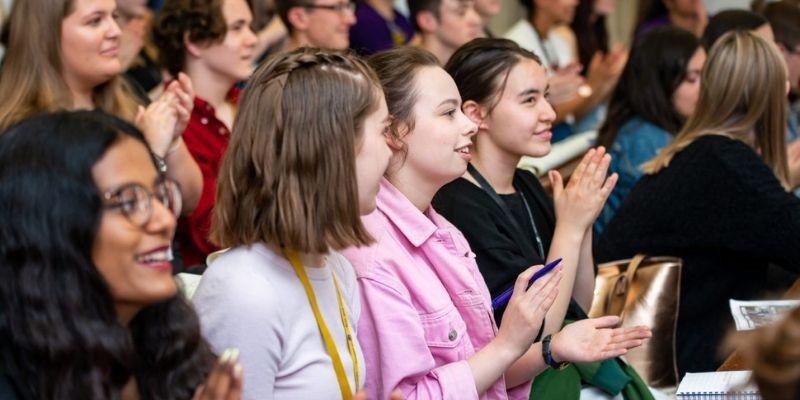 Date: Monday 28 March 2022
Location: Online
Interval: Every day
Until: Friday 1 April 2022
Cost: Free
Pedagogical Innovation in the Arts after the Digital Pivot.
The Pedagogic Research in the Arts Centre (PRiA), Faculty for Arts, Humanities and Cultures, is delighted to announce our first online slow conference. The online slow conference will be held across the week of Monday the 28th of March to Friday the 1st of April 2022 with one or two events a day. We hope this format will make for a relaxed environment for colleagues to participate.
The theme of the conference is 'Pedagogical Innovation in the Arts after the Digital Pivot'. The Digital Pivot is the rapid transition to online teaching and learning due to the Covid-19 lockdown in March 2020. Two years later, what does pedagogical innovation in the arts look like?
For more information, please see the conference programme.
Joining instructions
To access the online slow conference, you will need to join the PRiA Team Channel.
All Slow Conference 2022 events are listed in the subchannel 'PRiA Inaugural Slow Conference 2022'.
The link to each event can be found underneath the listing in the Conference Schedule found below.
Conference Schedule
Tuesday 29th of March 2022
12pm to 2pm – Professor Jeff Grabill, Deputy Vice Chancellor for Student Education in conversation with Dr Helen Finch, Director of PRiA.
Wednesday 30th of March 2022
Practitioner Panel (11am to 1pm):
Getting hands on remotely? Teaching with archives in the virtual reading room – Tim Procter, Collections and Engagement Manager (Archives and Manuscripts) for Special Collections and Galleries, University Libraries.
A reflection on creative digital practices in EAP during the COVID-19 pandemic project – Dr Olena Bracey, School of Education and Dr Milena Marinkova, Language Centre.
Does generating peer feedback digitally and in pairs help with more constructive feedback and student engagement? – Laura Dyer, Language Centre.
Arts and Humanities at Level 0: Learning from our Lockdown Curriculum – Dr David Ibitson and Dr Madeleine Newman, Lifelong Learning Centre, University of Leeds.
Thursday 31st of March 2022
Inclusive Seminars: Challenging Content in Student Discussions
Dr Christina Nick (Inter-Disciplinary Applied Ethics Centre), Dr Milena Marinkova (Language Centre), Jane Dalton (Organisational Development and Professional Learning), and Marcus Hill (Organisational Development and Professional Learning.)
Beyond assessing Spelling, Punctuation, and Grammar: Assessing English in Higher Education
Professor Melanie Prideaux (School of Philosophy, Religion and History of Science), Dr Samantha Pugh (School of Physics and Astronomy), Bee Bond (School of Languages, Cultures and Societies), and Natasha Rust (School of Languages, Cultures and Societies.)