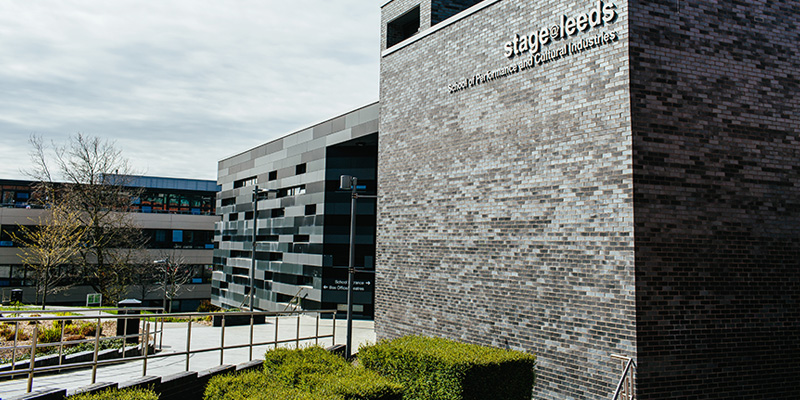 Date: Wednesday 15 December 2021, 10:00 – 18:00
Location: Stage@Leeds
Interval: Every day
Until: Friday 17 December 2021
Cost: Free
Inside Yellow Sound, developed by researchers at the University of Leeds in collaboration with Extant, the UK's leading performing arts company of visually impaired people.
Inspired by painter Wassily Kandinsky's play Yellow Sound, this installation explores how the different senses combine and inform one another in the making of experience. Kandinsky published Yellow Sound in 1912 but the play was never staged during his lifetime and Kandinsky did not manage to test how his composition would actually work on stage.
Inside Yellow Sound invites one audience member at a time to animate the world of the play and engage in a series of interactions between different sounds, colours and movements. The experience is guided by the play's material, but it is also unique to the choices you will make in the space.
The installation is designed for sighted, partially sighted and blind audiences. Your participation and feedback would enable us to understand better the way a multi sensory environment can be created through movement and will allow us to test the accessibility of the installation.
Each experience will last approximately 20 min and visitors will participate in the installation individually.
TRIGGER WARNINGS: Please be aware that this installation involves the use of flashing lights.