* POSTPONED * Professor Binhua Wang's inaugural lecture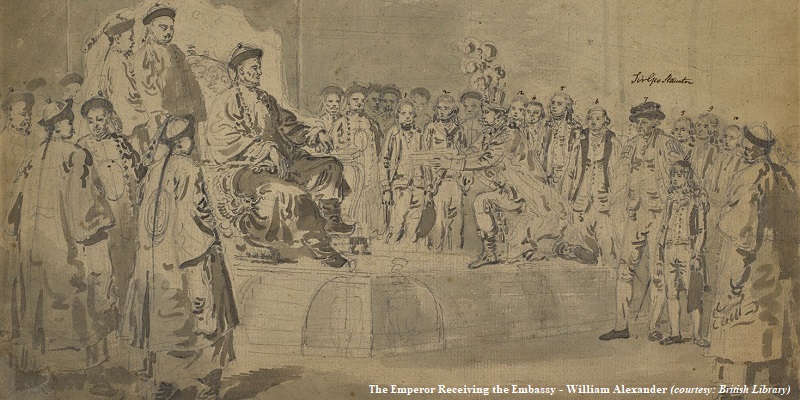 Date: Wednesday 25 March 2020, 17:00 – 19:30
Location: Michael Sadler RBLT (LG.X04)
Cost: Free
Why translation and interpreting (studies) matter: Revealing the role of T & I in major events in history and now.
**Please note that due to the current situation, this event has been postponed. Further details will follow in due course. Apologies for any inconvenience**
Abstract:
The important role played by translation and interpreting (T&I) in the international information flows and intercultural communication could easily be neglected. Are translation and interpreting simply verbal transfer that can be easily done by the machine in the AI age now?
In this lecture, I am going to highlight the significance of T&I activities and T&I Studies by revealing the role of T&I in international communication, such as international diplomatic communication, international media communication and international discourse construction concerning national security and core interests. Typical examples from major events in history and now will be used to illustrate the important role of T&I in the above aspects.
Through the analysis about 'critical points' in these major events, we will see that the stakes in international communication are always too high for T&I to be neglected and that it is dangerous to replace human translation with machine translation.
Bio:
Professor Binhua Wang was promoted to Chair/Professor of interpreting and translation studies in July 2017. He is currently Director of the Centre for Translation Studies at University of Leeds.
As a veteran English/Chinese interpreter, he has interpreted for hundreds of international conferences and for high-level government delegations from China to the U.K. and the U.S. He is Fellow of the "Chartered Institute of Linguists" (CIOL) and committee member of "The Interpreters Committee of the Translators Association of China" (TAC).
As an experienced interpreting trainer with the "Training for Trainers Certificate" from the DG Interpretation of the European Commission, he has taught in three top interpreting programmes in China mainland, Hong Kong and UK in the past 17 years.
His research has focused on various aspects of interpreting studies and translation studies, in which he supervises PhD students and has published over 50 articles in interpreting and translation studies including around 40 in refereed CSSCI/Core journals and SSCI/A&HCI journals such as Interpreting, Meta, Perspectives and Babel, and over a dozen peer-reviewed book chapters. He has also authored two monographs Theorising Interpreting Studies (2019) and A Descriptive Study of Norms in Interpreting (2013), and co-translated Introducing Interpreting Studies into Chinese (Pöchhacker, 2010). His textbooks of interpreter training are widely used in China's MTI and BTI programmes. His research has been funded by some major research grants such as the General Research Fund (GRF) of the Hong Kong Research Grants Council and the China Ministry of Education Research Grant for Humanities and Social Sciences.
He is vice chair of the academic committee of the "World Interpreter and Translator Training Association" (WITTA) and an editorial board member of Babel – International Journal of Translation, Chinese Translators Journal and Translation Quarterly. He is also an academic reviewer for some SSCI and CSSCI journals such as Meta, Perspectives, The Interpreter and Translator Trainer and Chinese Translators Journal and for some international publishers such as Routledge, Palgrave Macmillan, Springer Nature and John Benjamins.
He has been invited to make keynote presentations in some national and international conferences and to give guest talks in many universities in China mainland, Hong Kong and the U.K. He is a regular invited tutor for the "China Training for Trainers of Interpreting and Translation Programmes" organised by the Translators Association of China (TAC).