Engineering Matters live broadcast: Empowering Ethical Engineering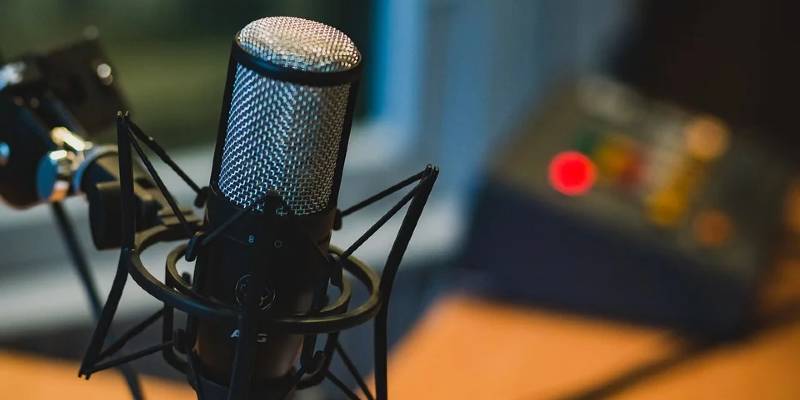 Date: Wednesday 18 March 2020, 16:00 – 17:30
Location: Chemical and Process Engineering LT B (1.06)
Type: Seminars and lectures, Conferences
Cost: Free
Join a broadcast with Engineering Matters and the IDEA Centre, live from the Faculty of Engineering and Physical Sciences.
---
This event has been postponed until further notice
---
Engineering Matters is a podcast that explores engineering solutions to the world's biggest challenges. From renewable energy and virtual reality to robotics and recycling plastics, they tell stories about engineering that makes the world a better place.
Now Engineering Matters joins forces with the IDEA Centre and the Faculty of Engineering and Physical Sciences to invite audiences to become part of their latest broadcast.
The podcast
Solving problems for the benefit of humankind has always been at the heart of engineering, but our understanding of what is in the best interests of the human race has evolved.
Engineers who so cleverly powered the industrial revolution with coal power had no idea that this transformational fuel would end up being regarded as an atmospheric poison, contributing to global heating so rapid as to be considered an emergency.
How then can we empower engineers to ensure that the work that they do is ethical? What is the role of institutions, companies and individuals? Are the current systems and practices reflective of our improved understanding of human impact on the environment? And what has any of this got to do with the mysterious organisation called the Corporation of the Seven Wardens?
Interviewees
Dr Jim Baxter, Professional Ethics Training and Consultancy Manager, IDEA Centre
Dr Peter Bonfield, President, IET
Emma Crichton, Head of Engineering, Engineers Without Borders
Mark Enzer, Chief Technical Officer, Mott MacDonald
Mike Haigh, Executive Chair, Mott MacDonald
Dr Rob Lawlor, Lecturer in Applied Ethics, IDEA Centre
Register
Please register your attendance via EventBrite.
Location
Lecture Theatre B
School of Chemical and Process Engineering (1.06)
End of Clarendon Road (Opposite the Library Pub)
Faculty of Engineering and Physical Sciences
University of Leeds, Leeds, West Yorkshire, LS2 9JT
Photography
This is a public event and an official photographer will be taking photographs for use by the University for marketing/publicity uses in our publications and on our website/social media or in any third party publication. Please contact a member of staff if you wish to be exempt from this activity.
Supporter
Empowering ethical engineering is supported by Mott MacDonald:
"It's fundamental to what we do. We're an engineering, management and development consultancy involved in solving some of the world's most urgent social, environmental and economic challenges; helping governments and businesses plan, deliver and sustain their strategic goals; and responding to humanitarian and natural emergencies – in short, improving people's lives."