Northern Association for Ancient Philosophy annual conference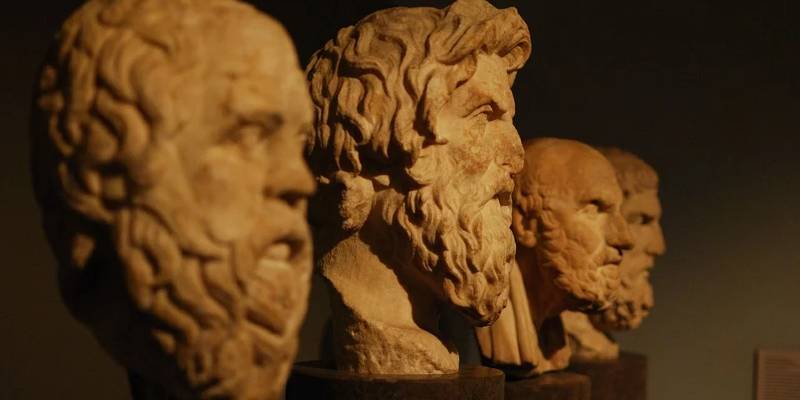 Date: Monday 6 April 2020, 13:30 –
Location: Inter-Disciplinary Ethics Applied
Interval: Every day
Until: Tuesday 7 April 2020
Cost: Registration: £15 (£5 unwaged). Conference dinner: £40.
The 2020 NAAP annual conference aims to promote and support scholarship in Ancient Philosophy among researchers and postgraduates based in the north of the UK.
---
This event has been postponed until further notice
---
The Inter-Disciplinary Ethics Applied Centre is delighted to be hosting this year's NAAP Conference on campus at the University of Leeds.
Programme
Papers for the conference:
James Allen (Toronto) – Moderate and Radical Scepticism in the Academy
Vladimir Mikes (Czech Academy of Sciences) – How passions give way to emotions in Stoicism
Marion Durand (Oxford) – The Stoics on Passive Predicates and the Passive Voice
Niels Christensen (UCL) – The Kosmos of the Virtues: The Greatness of Aristotle's Great-souled Person
Victor Sousa (University of São Paulo) – Aristotle on δεινότης: Can non-virtuous agents aim at morally good ends?
Registration
Visit our online store to register your attendance.
Bursaries
Postgraduate researchers may benefit from a number of bursaries available to cover half of the total cost of registration (including dinner) + accommodation at the below venues:
Premier Inn Leeds City Centre (Leeds Arena) hotel (nearest to the conference venue)
Premier Inn Leeds City Centre (Whitehall Road) hotel (near the railway station)
Travelodge Leeds Central (near the railway station)
The Queens Hotel (nearest the railway station).
To apply for a bursary, email Dr Jamie Dow via naap2020@leadingminds.uk, confirming your status as a postgraduate researcher (eg details of your institution, programme, and supervisor).
The association has a very friendly tradition, and has long been noted particularly for its support and encouragement of postgraduate researchers.
The conference is generously supported by:
The Analysis Trust
The MIND Association
The Society for the Promotion of Hellenic Studies
The IDEA Centre, University of Leeds
The School of Philosophy, Religion and History of Science, University of Leeds.