Fozia Bora at Ilkley Literature Festival 2019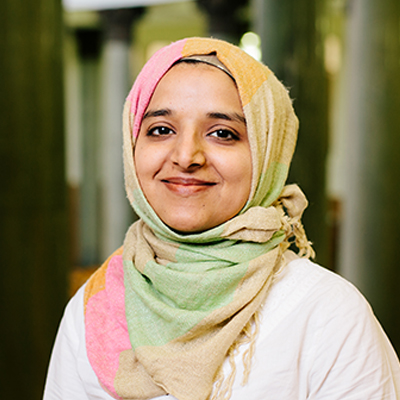 Date: Sunday 13 October 2019
Location: Off-campus
Cost: See Ilkley Literature Festival website
Dr Fozia Bora explores the mindset and working methods of Ibn al-Furat, an influential historian.
Dr Fozia Bora is a lecturer in Middle Eastern History and Islamic History in the School of Languages, Cultures and Societies and is a member of the Institute for Medieval Studies.
This session will explore the work of Ibn al-Furat (late 1300s Egypt).
Find out more about the University's work with the Ilkley Literature Festival.