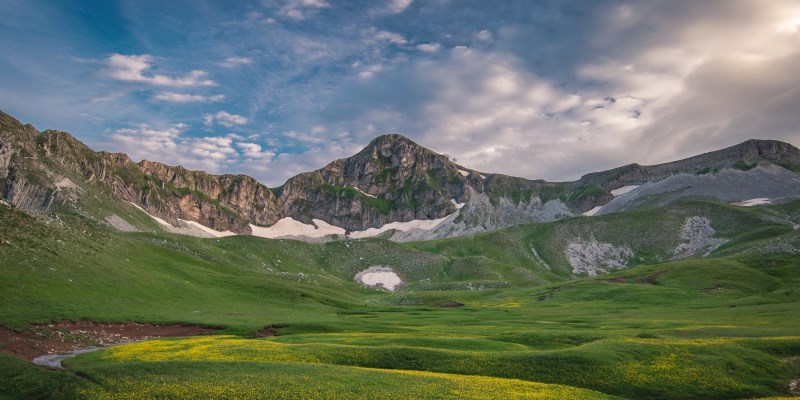 Date: Friday 31 May 2019, 15:00 – 18:00
Location: Stage@Leeds
Cost: Free
An interdisciplinary symposium on river culture and protection, followed by 'Phragma', a sound installation performance.
Chaired by Dr Scott McLaughlin, School of Music
Papers to be presented at the symposium include:
Old Man of the Mountains: ecocritical perspectives in Norman Nicholson's verse drama - Professor Jonathan Pitches, School of Performance and Cultural Industries
Abstract
This paper explores Norman Nicholson's Cumbrian mystery play Old Man of the Mountains (1945). Nicholson's play takes place in a modest Cumbrian cottage, near a typical lakeland dale, with a beck running beside it. Nicholson's drama transports the biblical tale of 'Elijah and the Raven' to a Cumbrian context and landscape. Mount Carmel, which is where Elijah challenges the prophets of Baal, becomes Carmel Fell, just a few miles east of Nicholson's home town of Millom. The Christian message of faith and belief in God, even when in despair, is underpinned by a prescient commentary on greed and unsustainable practices of land and water exploitation.

Mapping the River Wild - Dr Steve Carver, School of Geography
Abstract
This talk will cover the idea of wild rivers and their protection around the world, and how maps can help identify the threats they face, and which rivers deserve protection. The talk will give examples and outline ways in which computer mapping and analysis can inform decisions about wild rivers and help understand how we are impacting on these. The talk is based on research into the global distribution of wild rivers using GIS-based approaches, with the aim of developing and exploring more unified approaches to wild river identification and appraisal.

A Person named Water: personification in the rights of rivers agenda - Dr Nicolas Salazar Sutil, School of Performance and Cultural Industries
Abstract
Are rivers living beings, animated by their own energies and flows? This paper discusses the importance of storytelling and myth within the context of local cultural heritage, and the significance of cultural memory in preserving river ecologies. Based on performance-based research, this talk will address the importance of including local cultural understandings of river as living being, when considering strategies for legal and political representation of river ecologies. The case chosen case study is the mythic Acheloos in Northeast Greece.

Phragma: a binaural biography of River Acheloos - Stuart Mellor, Ignite intern, School Music
Abstract
The symposium will include a work-in-progress showing of the sound installation Phragma, created by Stuart Mellor and Nicolas Salazar Sutil. The piece, which is conceived as an immersive performance, biographs the River Acheloos in Greece via sound. This river represents the longest case of land and water litigation in European history. Phragma is funded by the Cultural Institute (Ignite Fund) and Language Acts and Worldmaking (King's College London). The piece was recorded in situ using binaural and hydrophone technology.
Phragma will be shown in stage@Leeds (5pm)