David Morales presents Flamenco Millennial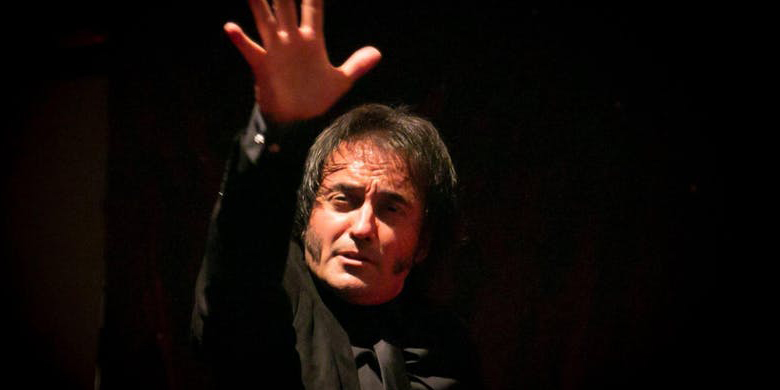 Date: Wednesday 30 October 2019, 19:00 – 21:00
Location: Workshop Theatre
Cost: £23
Spanish bailaor David Morales new spectacle is an intimist approach to flamenco. After playing at The Cavern in Liverpool, he stops in Leeds.
Flamenco Millennial is the name of the flamenco show that the company of David Morales will bring to the United Kingdom, in a mini tour that will pass through Liverpool, Manchester and Leeds, where it will be the main event of the I Yorkshire Flamenco Cultural Week.
Flamenco Millennial is an intimate fusion of the arts of the bailaor (flamenco dancer) David Morales, the guitar of Salvador Andrades and the voice of the cantaora (flamenco singer) Esperanza León. A unique opportunity to enjoy these artists in the Yorkshire region, where they will perform for the first time.
The I Yorkshire Flamenco Cultural Week is an ambitious initiative of the Leeds Instituto Cervantes that aims to promote Flamenco culture in the United Kingdom. It will be held in the city of Leeds, from 28 to 31 October.
David Morales (La Linea de la Concepcion, Cádiz, 1971) is a dancer and choreographer. In 2019, Morales is celebrating 40 years on the tablaos, having started his career at the young age of 6 working with internationally recognized flamenco stars, such as Camarón de la Isla or Chiquetete - the British press nicknamed him "the boy with the golden feet "after perfoming before more than 3000 people at the Hammersmith Palace in London. In these 40 years, David Morales has become a reference among the most aficionados to flamenco, both because of his multifaceted spectacles in which he performs both as a dancer and as a choreographer; because of his scenographies that combine entertainment with intimacy, and for his transgressive style that never fails to respect the essence of flamenco in its purest form.
Salvador Andrades (La Bajadilla, Algeciras, 1962) is a flamenco guitarist. First taught by Paco Martín, he later he trained with Andrés Rodríguez and Pepe Fernández, all well-known guitarists from Campo de Gibraltar (Cádiz). For several years he was a student of Don Antonio Sánchez, father of Paco de Lucía. In his long career he has participated with artists such as Fosforito, Fernanda and Bernarda de Utrera, Juanito Villar, Tomatito, Camarón de la Isla, Manzanita and Alejandro Sanz, among others. He has toured different countries such as: Finland, Sweden, Greece, Switzerland, England, Morocco, Germany, Russia, France, Greece, Peru, Japan, Ireland, Portugal, Indonesia or Poland, among others.
Esperanza León (Écija, 1978) is a singer and teacher of Higher Degree in Spanish Dance by the Conservatory of Seville. It became known in 2005, when together with her sisters Soledad and Lola, under the name Son de Sol, she was selected to represent Spain in Eurovision.