Norse in the North 2020 conference report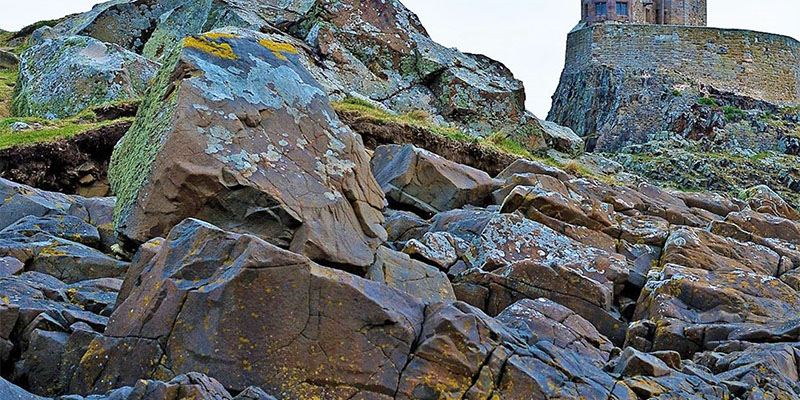 The tenth Norse in the North conference has been hosted virtually by the University of Leeds.
Norse in the North is a postgraduate-driven project designed to serve as a platform for demonstrating the strength and originality of Old Norse research in the North of England – centred around an annual interdisciplinary conference in Old Norse and Viking Studies.
Dr Alaric Hall provides the following overview of this year's conference, which we were proud to host online:
Conference review
Notwithstanding the COVID-19 pandemic, we were delighted to be able to run the Norse in the North 2020 conference virtually – and to take the opportunity to practice for the first ever Virtual International Medieval Congress.
Whereas in previous years, the conference has been open to people beyond its home universities of Durham, Leeds, and York, we made the event more manageable by opening it only to people at its home institution.
About forty people attended to discuss papers by PhD students, MA students beginning their theses, and undergraduates completing their BAs.
We opened with a session on wisdom in which Ben Chennells (Durham) discussed how portrayals of creativity in Snorra Edda contemplate the relationship between mind and body, and the implicit role of violence and destruction in poetic composition.
Alicia Maddalena (York) went on to examine the lexicon of wisdom in Gunnlaugr Leifsson's Merlínússpá, comparing Gunnlaugr's language with the Latin of his source-text, Geoffrey of Momounth's Prophetiae Merlini.
The second session, on ethnic identities, featured Charlie Steer-Stephenson and Katharine Marlow (both Durham). Charlie examined Snorri Sturluson's use of the myth that Scandinavia was settled from Troy, and its relationship with other Icelandic and European historiographies and geographies, and what this can tell us about the intermingling of myth, memory, and history in medieval European intellectual culture as a whole. Kate, emphasising the existence of a distinctive Icelandic ethnic identity in the Middle Ages, explored precisely how this was constituted through Iceland's relationship with Norway.
In the third session, Rebecca Drake (York) took us on a voyage comparing the portrayal of sea travel and the wind in Middle English and Old Icelandic romance, responding to the dearth of work comparing the medieval romances and maritime cultures of these different Atlantic islands, while Tom Hughes and Callum Lamb (Durham) respectively investigated landvættir and berserkir, and their relationship with the dead. Tom looked particularly at the relationship between landvættir and fyrirburðir, while Callum contemplated the liminality of berserkir.
They were followed by Florence Flood (Leeds) investigating the intersections of gender, power, and sight in the Icelandic romance-sagas Gibbons saga, Nítíða saga and Partalópa saga. Florence made the case for the role of vision as a key medium for establishing and challenging gendered power relations, and Europe's relationship with Asia, in these texts. This session was completed by André Gill (Durham), who examined narratives in which men take revenge for the killing of their fathers, particularly the tales associated with the dynasty of Ragnarr loðbók, studying the complex cultural meanings surrounding the timing of revenge.
Finally, we were visited for a plenary session from Columbus, Ohio, by Merrill Kaplan (Ohio State University). In the context of the Black Lives Matter activism that has garnered national attention in recent weeks in both the USA and the UK, Merrill led a discussion which began by exploring the race-supremacist ideology of Snorri Sturluson's account of the Æsir.
She tackled, inter alia, how many readers seek to extricate Old Norse mythological material from it's 'abuse' by the far-right - yet in doing so position the primary sources as innocent of race-supremacist ideas when they, in fact, are not, and so in turn help to normalise those ideas. Merrill proceeded to investigate how art in the manuscripts of Snorra Edda draws on anti-Semitic artistic tropes, and the contiguity of these representations with white supremacism today. One participant praised the session by characterising it as 'really important and difficult'.
Inevitably, we had to deal with recalcitrant software, dodgy internet connections, and wildcat lapses in service by people's audio equipment. But the participants handled these travails with grace and dexterity, and we all emerged from the day wiser than we began it.