Who Do You Think You Are? with Dr Jessica Meyer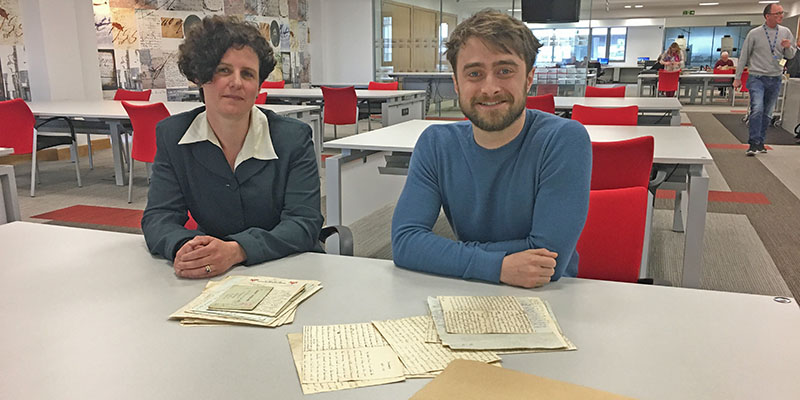 Dr Meyer helps Daniel Radcliffe delve into his ancestral history in a forthcoming episode of the BBC Television series.
BAFTA award-winning genealogy show Who Do You Think You Are? begins a new series on BBC One on 22 July, featuring film and stage actor Daniel Radcliffe.
The 16th season of the popular programme promises new revelations, laughter and emotions, as prominent figures explore their remarkable histories and ancestral secrets begin to unfold.
With assistance from Dr Jessica Meyer (School of History), Daniel discusses the significance of letters his great-uncle wrote home during the First World War. He will also discover an ancestor who became a successful Hatton Garden jeweller before meeting a tragic fate.
Dr Meyer said: "The collection was particularly interesting to work with, because, as well as letters from Ernie, it contains letters from both his mother and his wife. We don't often hear the voices of the women who stayed at home as clearly as in this case."
Who Do You Think You Are? will be broadcast at 9pm on BBC One on 22 July 2019 and will also be available on iPlayer.