Hang Zhang: Through the Party Ring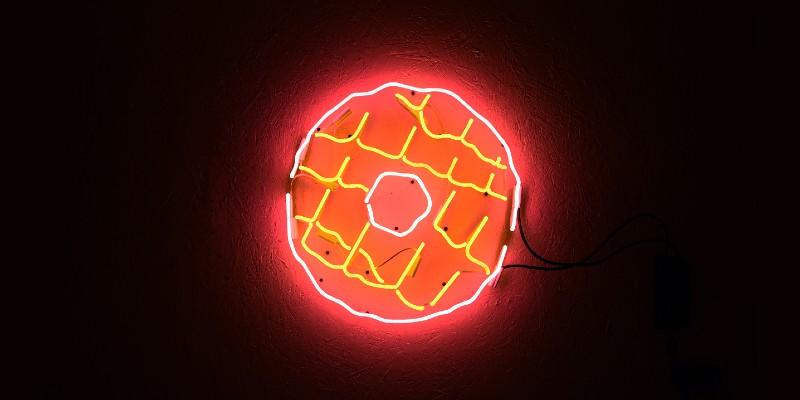 Date: Wednesday 30 November 2022
Location: Off-campus
Interval: Every day
Until: Sunday 5 February 2023
Cost: Free
Artist Hang Zhang invites us to be transported to her posthuman world of immersive installation, which celebrates her first ever solo exhibition, on display at the Art House in Wakefield.
Through the Party Ring is a new immersive installation that explores timely issues around class, identity, patriarchy and the female body.
Leeds-based emerging artist and practice-led Postgraduate Researcher Hang Zhang challenges the boundaries of art to address these topics through humour and fiction. Born in China, the artist investigates language and the experiences of those feeling "othered" and isolated in foreign countries.
Zhang's practice involves complex research-based starting points that are presented as colourful, bold, and immersive installations. Her works focus on the supernatural, asemic writing, unconventional scripts or political topics, that weaves together humour, storytelling, and fiction. The female body, language and identity are central to her work. Although Zhang explores powerful and complex themes, the artist is concerned with creating work that is enjoyable, accessible and inclusive to anyone.
This exhibition marks Zhang's first public gallery show and offers a space for her to increase the ambition of her practice, as well as show new work for the first time.
Find out more about the exhibition at the Arthouse.
About Hang Zhang
Hang Zhang is an artist based in Leeds who challenges the boundaries of art to explore the potential of various disciplines, including nonhuman and wordless writing language, extra-terrestrial life, posthumanism and mortality.
Zhang identifies speaking for the underprivileged that do not yet have enough of a voice as her artist's social responsibility. Her focus ranged from a small lab beetle that otherwise would never received care of love from humans; domestic animals like sheep that serve human needs but are rarely regarded as friends; herself, an international student who challenges institutional bureaucracy and a non-white female who confronts subtle racism in British society; herself, a young girl who grew up in a patriarchal Chinese household with little control over her own body; Andean culture which is being impacted by Anglocentrism and Eurocentrism; and the alpacas in East Asia, which are heavily anthropomorphised and have their natural needs neglected.
Having graduated with a first class honours BA Fine Art degree in 2021, Hang Zhang continued her studies in the School of Fine Art, History of Art and Cultural Studies and finished her MA Fine Art in September 2022. Zhang's ongoing practice-led PhD project at the University of Leeds investigates the cultural images of South American lamoid species in globalisation under the epochal impacts of post-colonisation and the Internet.
Venue
The Art House
Drury Lane
Wakefield
West Yorkshire, WF1 2TE
Image:
Hang Zhang, No Artificial Colours, 2022. Neon sculpture. Image by Emily Ryalls.