Memorial concert celebrating Esther Simpson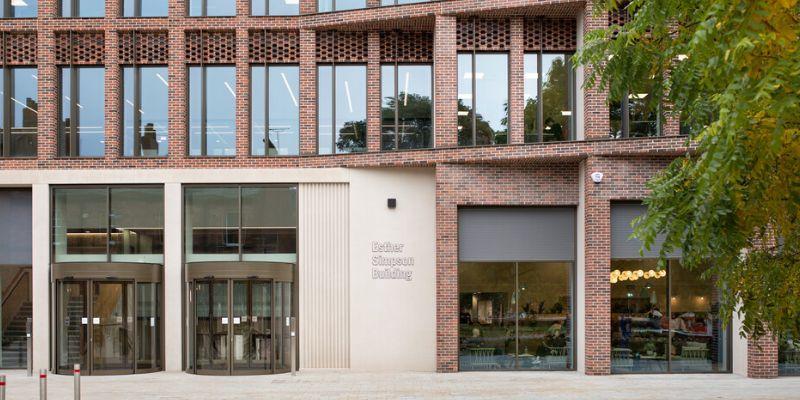 Date: Wednesday 22 June 2022, 19:30 – 21:00
Location: Clothworkers Centenary Concert Hall, Music
Cost: Free
Opera North, the School of Music and the University of Leeds celebrate the opening of the flagship Esther Simpson Building and Esther's remarkable life.
Graduating from the University of Leeds in 1924, Esther Simpson was a lover of German Romantic music and spent almost all of her working life as secretary to the Academic Assistance Council (which would later become the Society for the Protection of Science and Learning and then the Council for At-Risk Academics). The Council assisted academics fleeing from Nazi Germany, Greece, Poland, Hungary, Uganda, Zimbabwe and many other countries to enable them to reach places of safety. In 1956 Esther was awarded an OBE and later an honorary doctorate from the University in 1989, before passing away in 1996.
Opera North will join the University in hosting this special concert celebrating Esther Simpson's remarkable life and contribution to refugee welfare, as part of Refugee Week 2022. The first half of the evening features student performers from the School of Music's string quartet who will play pieces that link to Esther's Jewish heritage.
Following a short interval, Opera North will then take to the stage to present a stimulating programme (with repertoire including Gideon Klein and Franz Schubert). In a nod to her passion for viola and violin music, they will welcome string trio Hannah Perowne, Richard Jenkinson and Lucy Nolan, alongside pianist Martin Pickard and soprano Katie Bird.