International Writers social to celebrate Aurora Negra
Date: Tuesday 22 June 2021, 17:30 –
Location: Off-campus
Cost: Free
Join our event celebrating Aurora Negra, a play inspired by the writers' memories of growing up as young black women in Portugal.
Isabél Zuaa, Cleo Tavares, and Nádia Yracema will discuss the play Aurora Negra, which they created, directed and acted.
Winner of the Amélia Rey Colaço Award, Aurora Negra departs from their memories as young black women growing up in Portugal, and it is a manifesto for the visibility of black bodies (and black identity) in Portuguese performing arts.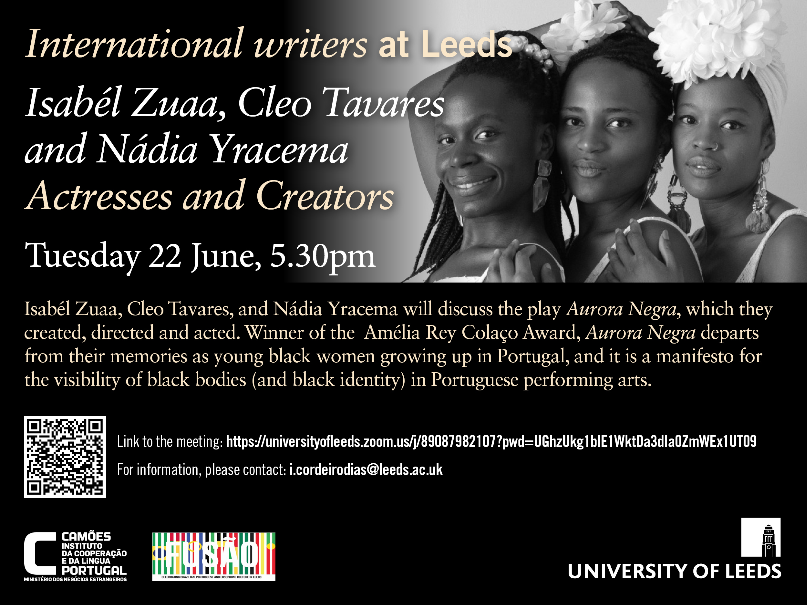 Need more information? Email i.cordeirodias@leeds.ac.uk.